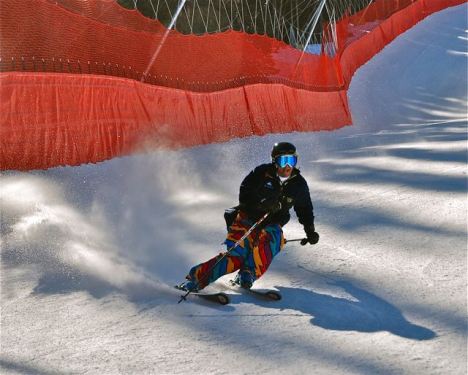 It's a big year for the U.S. Ski Team, with home-turf world championships coming up at Vail and Beaver Creek in February. Titles are at stake in all the alpine races disciplines, and U.S. skiers like Ted Ligety and Mikaela Shiffrin will be in the hunt for hardware.
The first step is the Nov. 8 naming of the team at Copper Mountain, where racers are already on snow in preparation for early season World Cup races that will set the stage for the championship. The traditional poster session is from 1:30 – 3:30 p.m. in the Copper Conference Center followed by a fan-led procession through Center Village to Burning Stones plaza at 4 p.m.
Along with other racers from around the world, the U.S. team will be training at the speed center on the east side of the mountains as conditions permit. The early season training terrain on home ground has helped boost American racer performance the past few seasons, team officials have said.
The next World Cup race is the Birds of Prey event at Beaver Creek are less than a month away, followed by contests in Canada and Europe before returning to Colorado for the season-crowning races.
Along with hosting racers, Copper is officially open for the season, with some top-to-bottom skiing along Main Vein, Rhapsody, Ptarmigan and Easy Rider trails, served by the American Eagle and Excelerator chairlifts — and the Woodward Copper's Eagle Jib Park, located off of the top of the American Eagle chairlift.