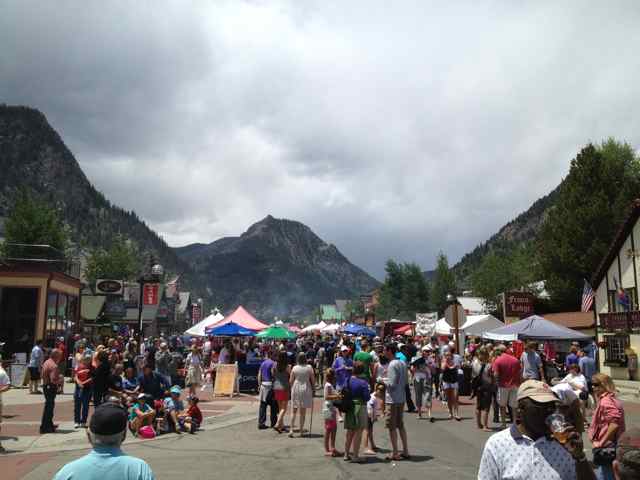 It could be a record-breaking year for U.S. tourism, as international visitor spending has already reached $93.5 million for the first five months of 2015, up 1 percent from last year.
Just for the month of May, international visitors spent more than $18 billion on travel to, and tourism-related activities within, the United States, according to U.S. Secretary of Commerce Penny Pritzker, who announced the latest figures in a press release this week.
"The travel and tourism sector continues to contribute to the strength of America's economy," Pritzker said. "The Obama Administration is committed to improving the visitor experience across our country to ensure the United States remains the world's most attractive travel destination."
Outbound tourism increased even faster, as U.S. resident spending abroad is up more than 6 percent during the same period, totaling $63 billion on travel and tourism-related goods and services, resulting in a $30.4 billion trade surplus for travel and tourism through May 2015.
Some details:
Travel Receipts: Purchases of travel and tourism-related goods and services by international visitors traveling in the United States totaled $11.6 billion during May. These goods and services include food, lodging, recreation, gifts, entertainment, local transportation in the United States, and other items incidental to foreign travel. Travel receipts accounted for slightly more than 62 percent of total U.S. travel and tourism exports during May 2015.
Passenger Fare Receipts: Fares received by U.S. carriers from international visitors totaled $3.3 billion for the month, a slight decrease when compared to May 2014. Passenger fare receipts accounted for nearly 18 percent of total U.S. travel and tourism exports during May.
Medical/Education/Short-Term Worker: Expenditures for educational and health-related tourism, along with all expenditures by border, seasonal, and other short-term workers, totaled $3.8 billion in May, an increase of 10 percent when compared to the same period last year. Medical tourism, education, and short-term worker receipts accounted for 20 percent of total U.S. travel and tourism exports during May 2015.