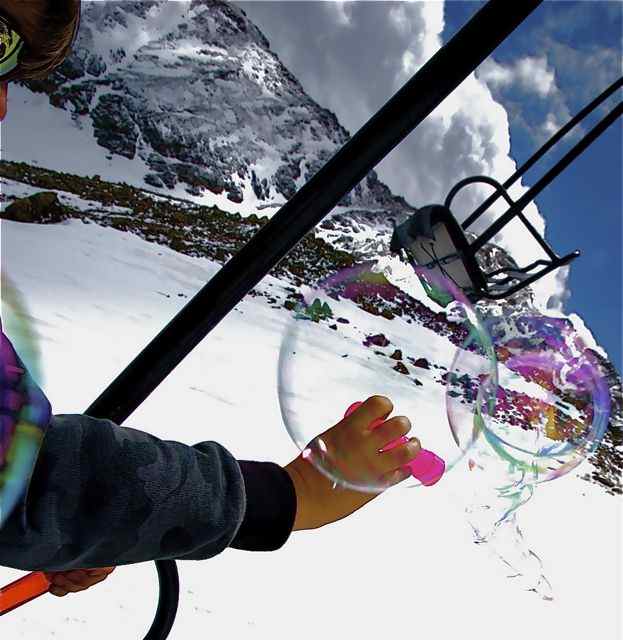 If you skied A-Basin this winter you might have seen the counter-top collection bins for candybar wrappers, a jarring reminder of how much of our garbage ends up floating off in the wind. The bits of foil can be ingested by all sorts of wild critters, or end up being washed down a creek.
As part of its ongoing environmental efforts, A-Basin this season focused on waste-reduction, and that push paid of with a Golden Eagle award from the National Ski Areas Association. A-Basin won its award specifically for the waste reduction program in the mid-size ski area category, along with Steamboat (Colo.) and Proctor Academy (N.H.).
A-Basin's waste reduction program focuses on educating both guests and employees about best practices for sorting their waste. The ski area focused on training guests to separate their garbage by what could be composted and/or recycled with the use of photo-heavy signage and employee liaisons available during busy times to answer any questions and help with the sorting process.
"One of the best parts about our sustainability program is that it focuses on things that our guests can do in their everyday lives to live more sustainably," said Adrienne Saia Isaac, Communications Manager for the ski area. "It's not just about sorting trash, it's about changing your whole perspective about how much one person or family really can do to save the planet."
"It is very important to realize how the choices we make each day will affect our future," said Sha Miklas, A-Basin's Sustainability Manager. "We're excited by the industry's recognition of what we've accomplished so far, but we realize that we have a long way to go. Hopefully this award will increase awareness among our staff and guests and encourage them to live more sustainably."
"We strive to walk lighter on the planet, even in our ski boots," Miklas said.
In 2014, A-Basin expanded its waste reduction program by partnering with TerraCycle and the Clif Energy Bar Brigade to recycle food packaging items that previously went to landfills alongside other garbage. Energy bar wrappers, chip bags and other packaging can now be recycled in a special container at most A-Basin waste receptacles.
In addition to the waste reduction program, A-Basin also promotes carpooling among its employees, implements a "No Idling" policy for all ski area vehicles, and continually looks for ways to educate and reach out to the community through events such as Save Our Snow and public screenings of documentaries like Chasing Ice.
And the season's not over yet. A-Basin currently is reporting mid-winter conditions and will be open several more weeks, with special events and unmatched spring skiing. If you're a social media buff, follow Al's Blog to get regular updates from the A-Basin chief Alan Henceroth.
And follow Copper Condos on Twitter for daily updates from our blog along with killer photos of the Rocky Mountains!