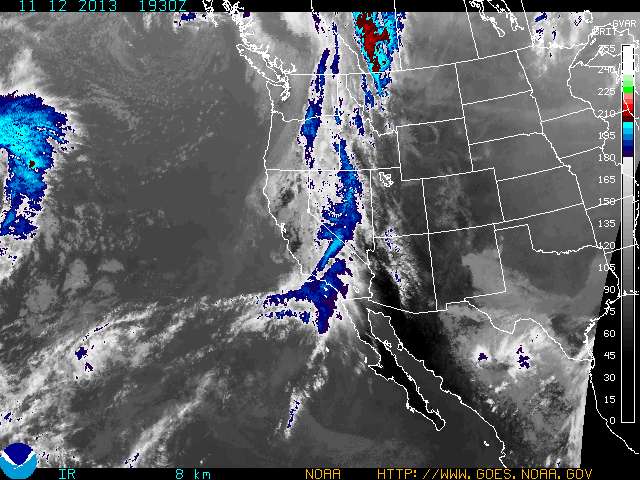 If you're heading for Copper Mountain this weekend, you ought to — once again — bring goggles and wax. Like clockwork, the Pacific storm track in bringing another round of snow to the Colorado high country. The heaviest snow is expected to fall during the day Friday, so weekend warriors heading up from the Front Range after work might encounter some snowpacked and icy roads, along with low visibility along I-70.
According to a winter storm warning from the National Weather Service, snow could fall at a rate of up to two inches per hour during the strongest part of the storm Friday afternoon. The Boulder-based experts are forecasting anywhere from seven to 13 inches, with the highest totals along and just east of the Continental Divide, while the Colorado Avalanche Information Center is forecasting six to eight inches for the Summit County mountains.
Copper is closing in on the 300-inch mark for the season, with 279 inches reported so far, and 16 inches just in February. The mid-mountain base depth is 73 inches, with 95 inches up top.
Look for a few lingering showers under cool and breezy skies Saturday, then much warmer and sunny on Sunday and Monday before the next storm rolls in Tuesday.