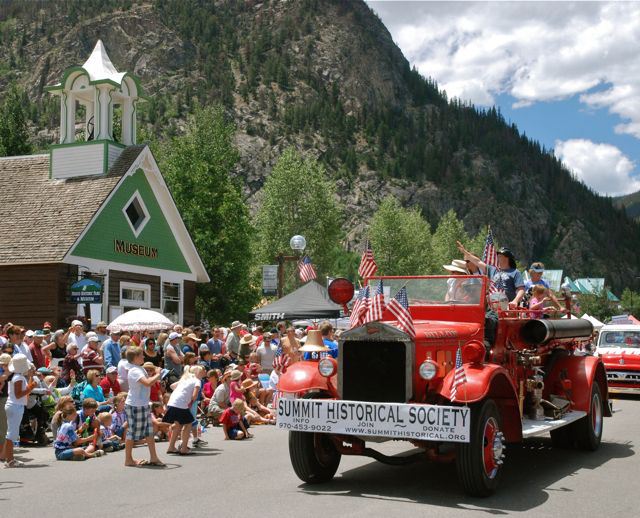 There's probably no better spot to celebrate Independence Day than in the Colorado high country, where gentle mountain zephyrs will help you cool down from the holiday revelry. Summit County's towns always have a great lineup for the Fourth of July, and this year is no exception.
Frisco always kicks it into high gear for the Fourth of July with one of the best Main Street parades in Colorado, and the annual kids fishing derby is back again, starting 9 a.m. at Meadow Creek park.
From 3:30 p.m. to 5 p.m. there's an interactive drum circle on Main Street, then some rock-n-roll with an Eagles tribute band at the Frisco Marina (7:15 p.m. to 9:15 p.m.) followed by the traditional Fireworks display over Dillon Reservoir at 9: 30 p.m.
In Dillon, the National Repertory Orchestra will play its annual free Fourth of July Concert starting at 10 a.m. at the Dillon Amphitheater.
Breckenridge starts it off with a a 10K trail run followed by the Firecracker 50 bike race leading the Fourth of July Parade on historic Main Street. End the night with the National Repertory Orchestra performing a patriotic concert at the Riverwalk Center followed by fireworks at 9:45 p.m.