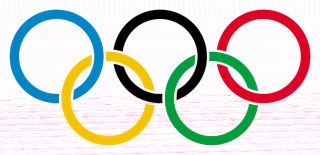 For those of us who love the cold season, the Winter Olympics are always a quadrennial highlight, featuring the best athletes in the world, competing in the sports that we love.
And the upcoming 2014 games in Sochi, Russia, starting Feb. 6, will up the ante for skiers and snowboarders. For the first time ever, slopestyle skiers and snowboarders will compete for gold, along with speed-loving downhillers, slalom aces, crosscountry racers and ski jumpers.
But before they head to the slopes of the Caucasus Mountains, alpine skiers still have a few classic races in the Alps, including the Lauberhorn races in Switzerland (Jan. 17 -24), as well as the classic Hahnenkamm in Kitzbühel, Austria.
Of course there's plenty of Olympic action in addition to skiing, with classic events like figure skating, bobsledding and the ever-exciting luge races, and all of it will be broadcast on NBC. You can find the network's schedule here. Some of the most exciting marquee events like the mens downhill are scheduled early in the games to allow for potential weather delays. The slopestyle skiers and riders will also be in on the early action, with qualifying contests set for the very first day of the Olympics.
If you can't get enough of the games on TV, don't fret. This is the age of social media, and part of the fun is following some of the athletes on Twitter to see what they are experiencing. If you're a ski racing fan, you find Bode Miller on Twitter here and the rest of the US Ski Team is here.
Here are a few more Twitter feeds to make sure you get the most out of the games.