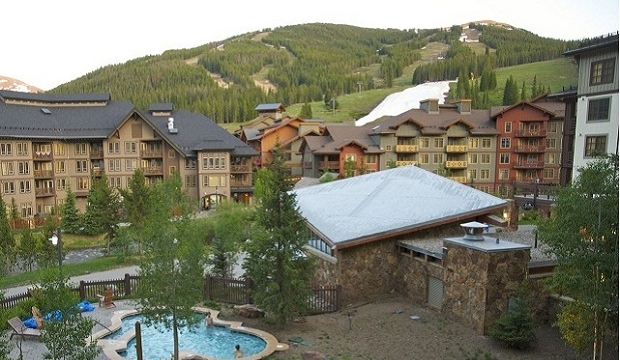 At Copper Colorado Condos, customer satisfaction is our number one goal. We're not always perfect but we aim high, and after 10 years of helping visitors from around the world enjoy the best lodging Copper Mountain has to offer, we think we know what it takes to help you find the perfect Copper Mountain condo.
But we'd also like to hear from our guests and anyone else who is planning a Copper Mountain vacation. We're always trying to improve the experience, and we know you probably have some suggestions for us.
Here are a few of our questions for you:
What's the most important thing when you're looking online for a rental condo at Copper Mountain?
What's the first thing you look for when you check in to your lodging at Copper Mountain?
If you could change one thing about your Copper Mountain rental condo, what would it be?
If you're traveling with kids, what's the most important aspect of finding a vacation condo at Copper Mountain?
All of our Copper Mountain condos are within easy walking distance to the lifts and the summer activities at the resort, and they all have fully equipped kitchens, wifi and free parking for two cars.
We'd love to have you as our guests next time you visit Copper, so browse our online rental page for a great selection of Copper Mountain Condos, from cozy studio units to 12-person penthouse-style loft units overlooking Burning Stones Plaza.
Here's what some of our guests have had to say about their stays with Copper Colorado Condos:
We stayed in Tucker Mtn Lodge 520 in Dec 2008 and had a great time. Tucker has a very convenient parking lot, easy racks for moving in luggage, and is one building away from the Am Flyer and Am Eagle lifts! It also faces the Superpipe and we spent every morning watching the boarders swoop through that pipe. We saved a lot of money as well - every day, we came back to the condo to have lunch and take a break and warm up in front of the fireplace. It is VERY convenient to the slopes. The only drawback was that in facing the slopes, you hear the groomers every night going up and down the mountain. Earplugs fixed that for me, other than that, the condo is highly recommended for convenience.
~Susan Murata
Honolulu, HI
The Cirque description was spot on. We loved the king beds in each room. The property was extremly clean and check in was a breeze. We arrived early from Denver so they issued us a key and said we will text you when your room is ready. Guess what, that is exacly what they did and it worked out great. We could have skied that day as well as the day we checked out. Too bad our bodies had other painful plans....
What a nice walk over to the American Flyer ski lift for Pizza..Saw lots of locals after work and got a little taste of what it would be like to chuck the CORPORATE life. Leigh Wadden is great to work with on the booking as well as making our payment arrangement. All is as reported in the description. Did I mention the hot tub and the wading pool as well as the huge swimming pool. What about the underground parking. Way cool.
Complimentary shuttle service is available or you can make a short stroll to the bunny slope or the American Flyer. Easy ski in access within 40 feet of the unit. Enjoy the unit as we certainly did. PS-Please don't book my spot during spring break 2011 because we hope to come back and do it again. Cheers!!
~Pappy
Edmond, OK
We stayed in Tucker Mtn 520 for 6 nights early Feb 2011. Fantastic location that has both a great view of the mountain (better than the photos imply) and a short walk to the lifts and amenities. Also worth noting is the advice that Leigh gave us during the booking process helped with transfers and also discounted ski rentals. Would definitely book this condo again.
~Matt
San Francisco
We have stayed in Copper Junction 401 four times now. It is our first choice when looking for a summer getaway. It is close to activities, offers fantastic views, and great layout for teenagers to hang out upstairs. Our dog always comes along and this is his favorite place in the world! He always remembers the condo - and can lead the way to the door. Hoping to stay again here again next summer.
~Sheila26
Golden, CO
The condo was VERY comfortable. The Cirque is a very nice property with a killer pool and hot-tub! It was 9 degrees and our kids were in the pool for 2 hours! Thanks again!
~The Grylicki's
Boulder, CO
our condo was FANTASTIC! It was so convenient to be able to walk from the room right out to the pool deck. This is our second year at Cirque 111, and this condo being on the first floor is definitely more convenient. Also we were able to walk to the slopes instead of having to catch a ride. It's a great location. This condo felt like home and we will be back! We also enjoyed the heated pool and hot tub. They were awesome. GREAT CONDO and GREAT TIME!!!!
~The Wards
Moore Haven, FL
We rented Copper Junction 401 and it was a great place to stay. It is close to everything. The lift is out the side door (you can take the stairs or elevator) , there is a pizza place and ski rental shop in the building too. You can see the torch parade and fireworks in the warmth of the condo, as well as other happenings in the main area of the village. The bus stop is out the back door if you need to use the bus and the parking is under the building. We have four adult children and our girls took over the loft and our boys the upstairs bedroom leaving the downstairs bedroom to me and my husband...very quiet and a nice big king bed. Leigh, the manager, is very prompt in answering questions and helping with discounts.
~JB
North Carolina
Dear Leigh, My family and I stayed at your Cirque condo in February 2010. The accommodations were outstanding! The proximity to everything: lifts, stores, dining, rentals and shopping, not to mention the pool, were fantastic! We were extremely pleased. Thanks again!
~Lola
Syosset, NY
The Cirque is in a great location next to center village. The best part is that you can walk to the flyer lift in two minutes but are not directly in center village so you don't hear all of the noise that goes on after hours. The condo was very spacious with lots of upgrades. The property has a nice workout gym and jacuzzi/pool area. Definitely one of the nicer rental properties in Copper. Great value! Leigh is very helpful to work with and payment and key access was easy.
~Diane
Denver, CO
My wife and I, our daughter, and two of our grandkids stayed in Peak One 103 during our one-week visit to Frisco over the 4th of July. This is one of our favorite times to visit Frisco, and the condo was great for all our needs. Lots of space, clean, everything we needed, and the location allowed us to walk to town or to the hiking/bicycle path. Leigh was very prompt in responding to any inquiries and was very helpful. We expect to be back ourselves, and we will certainly recommend this unit to our family and friends.
Gary and Roberta
~Chicagoland
Just back from a ski trip at Copper where we stayed in Westlake 386. Leigh's communication with us was great. She gave us turn-by-turn directions that directed us to her condo. Once inside, we had everything we needed and were amazed at how clean and roomy the condo was. After a long day of skiing, we enjoyed sitting on the enclosed balcony and watching them groom the mountain for the next day. We were a little nervous that we were too far away from the ski lifts, but once we got there, we realized it was a very short walk. This was our first time to ski Copper and we will be back next year. I think we found our permanent ski vacation spot. Thanks Leigh!
~KS skiers
NW Kansas
Passage Point 306 was a wonderful condo. The view alone is worth every penny! We can't wait to return in the winter and stay in this same condo.
~Stephanie Davis
Omaha, NE