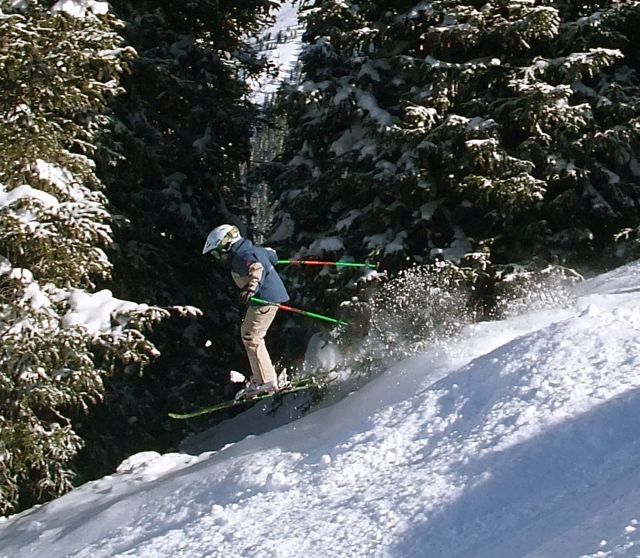 Copper Mountain chief Gary Rodgers isn't quite ready to let go of the winter season just yet.
"Copper Mountain believes everyone deserves a Snow Day," Rodgers said, announcing a bonus weekend for Copper loyalists, who have enjoyed a special season. The resort will be open for three additional days of skiing and riding: April 25-27. The resort had previously scheduled an April 20 closing date, but with mid-winter conditions at the start of April, Rodgers said, "We didn't have the heart to close the book to an extraordinary season just yet."
Copper has picked up more than 26 feet of snow this season, and with two feet in just the past two days, the mountain is skiing as good as it has all year. Get the latest at the Copper Mountain snow report.
The resort hasn't decided exactly which lifts will be open, but base area operations will be only at Center Village. All resort parking will be free. Visit this page to check availability and prices at our Center Village Copper Mountain vacation lodging.
All Copper Mountain season pass products will be valid including Rocky Mountain Superpass and Superpass Plus, Four Pack's with remaining days and Copper Mountain Season Passes. The Snow Day pass will be valid if 4 inches or more are reported, if no Snow Day is reported than Snow Day Passholders will be offered a $40 discounted day ticket. For more information visit www.coppercolorado.com/ExtendedSeason.