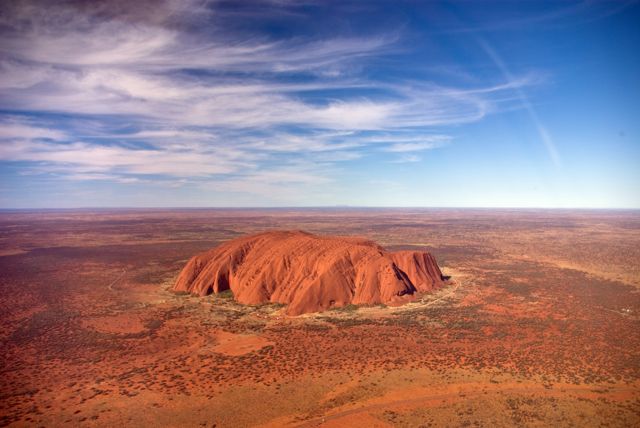 Some travelers just like to get away from it all, partying on the beach or ski slopes like there's no tomorrow. But for other people, a trip to a special place can have deep spiritual significance. Catholics visiting Ireland may trek up to the summit of Croagh Patrick, while devout Buddhists and Hindus may seek out Mt. Kailash, in Tibet — and a stop at Uluru, sacred to Australia's indigenous people, is on the itinerary for almost every visitor to Australia.
Tourism officials are recognizing that pilgrimages and spiritual routes are taking on a growing importance, so the UN's World Tourism Organization recently joined with partners in Spain to organize the First International Congress on Tourism and Pilgrimages, held Sept. 17-20 in Santiago de Compostela, Spain.
According to UNWTO estimates, 300 to 330 million tourists visit the world´s key religious sites every year, making spiritual tourism a significant part of both domestic and international tourism. The conference highlighted the positive contributions of pilgrimages and spiritual routes to sustainable and responsible tourism, as well as the contribution of tourism to cultural understanding and the preservation of natural and cultural heritage related to ancient trails and sacred places.
"With their unique historical, cultural and natural features, pilgrimages represent vital opportunities to further strengthen tourism's ability to foster intercultural dialogue and contribute to the protection of religious and spiritual sites," said UNWTO Secretary-General Taleb Rifai.
Experts from around the world addressed issues such as the role of pilgrimages as drivers of local development, identify the motivational factors behind the demand for spiritual tourism, and analyze strategies in developing and marketing sustainable pilgrimage tourism products.