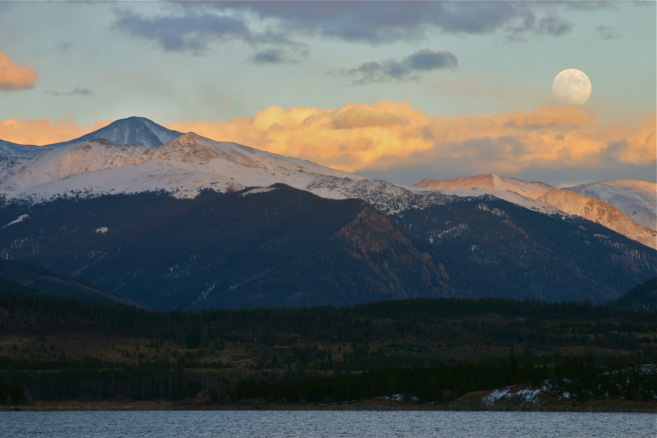 With one of the last full moons of the ski season coming up, it might be time to take advantage of Copper Mountain's free full moon snowshoe tours to take in the amazing sight of of the Colorado Rockies aglow under bright lunar light.
The Copper Mountain Ambassador Program is hosting the full-moon tour Friday, March 6, starting at 6 p.m. in the West Village. A volunteer ranger with the Friends of the Dillon Ranger District will join the tour to offer additional information on the mountain environment. The tour is scheduled to last about three hours and reservations are required. Contact guest services at 1-866-841-2481 to book a spot for the trek.
Snowshoe rentals are available. Sturdy boots and layered winter clothing are recommended and headlamps are appreciated. And remember, parking is free in the West Village after 2 p.m.
Besides the full moon trek, Copper Mountain guests can also ski with a ranger on the mountain every Friday and Saturday through March 28. The tours meet at 11 a.m. at the top of the Timberline chairlift.