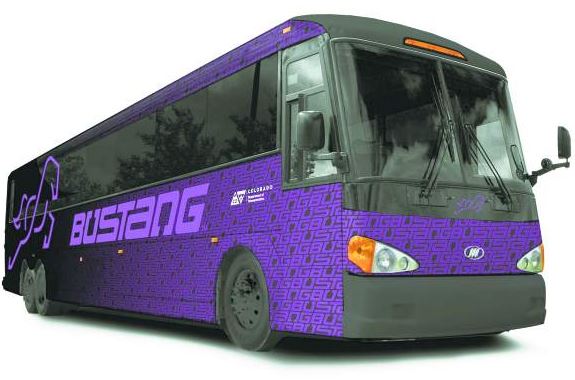 Colorado travelers, residents and skiers will soon have a new option for getting around the state. The Colorado Department of Transportation says its new "Bustang" interregional bus service will start operating July 13, serving key north-south and east-west routes with modern, wifi-equipped buses. Click here for schedule and fairs.
"CDOT is more than just building and maintaining our roads," said CDOT directir Don Hunt. "We are committed to helping people think differently about how they travel and what Coloradans tell us they are looking for is a different type of ride. Bustang will provide that choice."
"We've seen a steady increase in traffic congestion along the major commuting corridors in Colorado," said Mark Imhoff, CDOT Director of Transit. "Bustang offers an affordable and comfortable alternative for those traveling to and from Denver during the week."
Connecting Fort Collins, Denver and Colorado Springs along the I-25 corridor, and Glenwood Springs and Denver on the I-70 mountain corridor, Bustang offers three major service routes.
Along the I-70 mountain corridor, Bustang will operate one round trip during weekdays between Glenwood Springs and Denver Union Station. Along I-25, there will be six round trips per day (5 peak, 1 off-peak) from Colorado Springs to Denver and five round trips per day (4 peak, 1 off-peak) from Fort Collins to Denver.
The bus service will stop at existing park-and-ride locations along each route with fares reflected by length of trip. Multiple trip packages will be available at a discounted price as well as a 25% discount for disabled persons and seniors 65 years old and older.
The Bustang fleet will feature 13 buses in rotation on each respective route. Each coach is equipped with restrooms, bike racks, free WiFi, power outlets and USB ports. Coaches offer a 50-passenger capacity and are handicap accessible.