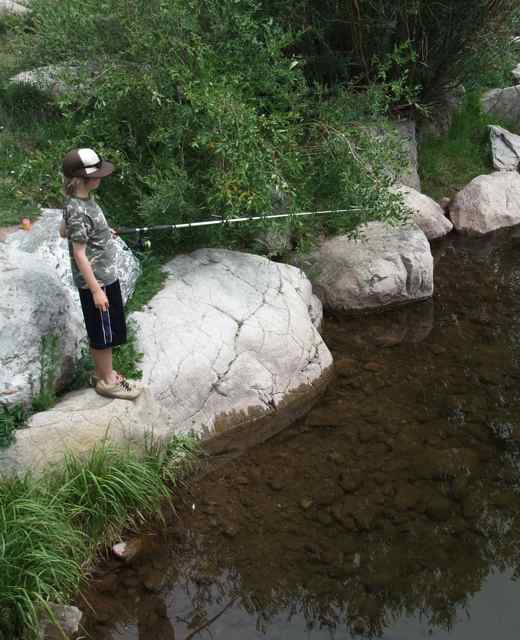 Snow and rain showers haven't slowed the catch of trout in western Colorado waters, where anglers are reporting great results from some of the region's reservoirs. And on top of that, Colorado's annual free fishing days are just around the corner, coming up June 6 and 7, when no license is needed.
The free fishing days are aimed at encouraging all Coloradans to get out and enjoy what the state's rivers, reservoirs and streams have to offer, from crappies and pike to rainbow trout and Kokanee salmon.
Right now, according to Colorado Parks and Wildlife, anglers are catching trout in Harvey Gap Reservoir using night crawlers power bait and lures like panther martins and mepps spinners in gold and silver colors. And if night fishing is your thing, there are catfish to be had in the reservoir, the state wildlife agency said in its latest fishing report.
Near Eagle, Sylvan Lake has recently been stocked with trout, and anglers say gold and silver spinners are producing the best results.
Up around Steamboat, anglers are catching 22-24 inch rainbow trout from shore, with the best action in the inlets and coves. Remember to use proper catch-and-release techniques and cut the line close to the mouth if they swallowed the bait and you plan to release these fish.
Pike fishing is picking up with pike being caught on the same lures and in the same areas as the trout. The responsible harvest of pike at Stagecoach is encouraged.
Check the full fishing report at this CPW website.