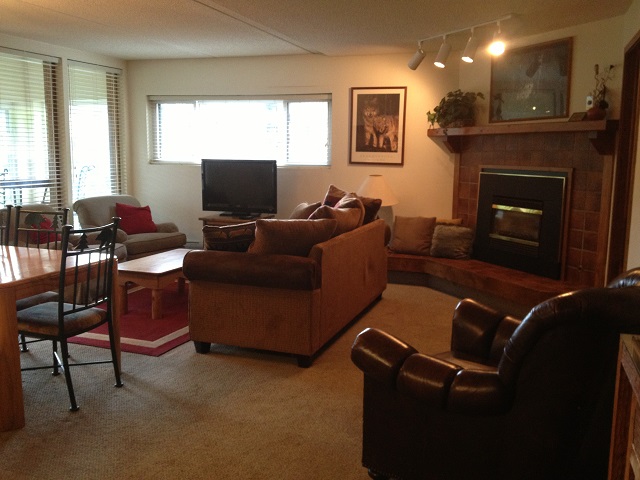 When it comes to planning your ski vacation lodging at Copper Mountain, you'll get the most value for your money by staying in a slopeside Copper Mountain condo rental. The per-person cost is almost always less than a hotel. With fully-equipped kitchens and easy access to all the resort amenities, your condo will feel like a home away from home.
For starters, you'll be close to the lifts. You can have lunch in your slopeside condo and save major bucks without missing a beat on the mountain. You'll also have access to Copper's athletic club, complete with large lap pool, hot tubs, steam rooms, saunas, weights, cardio machine and more. You won't find a hotel with these benefits! Since all of our Copper Mountain condos are in in the Center Village or West Village, stepping out for coffee, a full meal or a drink at the end of the day is no more than a short stroll from your condo.
A Copper Mountain Condo Rental is a great value compared to hotels in Summit County. For example, our Westlake Lodge 386 unit is a spacious two-bedroom condo that sleeps up to 10 people, and it's just $350 per weekend night during the peak ski season. That's only $35 per person, per night. Compare that to a room at the Holiday Inn in Frisco, where you'd have to book three rooms to sleep the same number of people, paying at least $450 per night. Our Westlake Lodge condo, like most of our ski condos at Copper Mountain, features convenient ski storage, and warm areas to dry your boots and other ski gear after a day on the slopes.
If you choose a Copper Mountain Condo Rental with us, you'll be in a unit within walking distance of the lifts, you won't need your car once you've checked in. And if you need to rent equipment, the ski and snowboard shops are nearby. Our condos are also close to the ice skating and zipline at West Lake. These activities are only a few steps from your front door if you choose a condo over a hotel room.
When you're vacationing at Copper Mountain, you don't want to miss out on the apres-ski activities, either. So if you're staying at a slopeside condo when the live music and fireworks start up at the Burning Stones Plaza, you'll be within walking distance of the action, and won't have to get into your car after a few drinks, or load on a bus to get back to your hotel in Frisco.
The team here at Copper Colorado Condos is entirely composed of Summit County locals who know the ins and outs of Copper Mountain. Book a condo with us and you'll get friendly and personalized service from people based right here, rather than going through a hotel call center in a remote location. So, what are you waiting for? Book a slopeside Copper Mountain Condo Rental with us now!