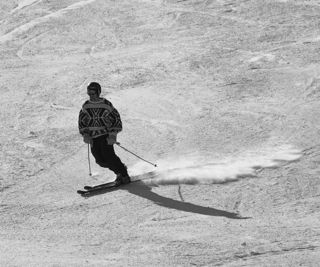 Ski and snowboard pros from around the world will return to Copper Mountain Feb. 2-3 to test next season's gear during the 2015 On-Snow Demo/Ski-Ride Fest & Nordic Demo. The on-snow demo is the grand finale of the SIA Snow Show at the Colorado Convention Center in Denver.
The On-Snow Demo, held in conjunction with the Western Winter Sports Representatives Association (WWSRA) Rocky Mountain Demo, enjoys ideal conditions and terrain at Copper Mountain, only 1.5 hours from Denver.
"The terrain is great for testing. It's really great to be able to compare so much equipment side-by-side. Definitely worth coming," said Adam Jonson, of Pioneer Mountaineering.
The Nordic Demo is held in conjunction with the Cross Country Ski Areas Association in Copper's East Village, featuring a 5K-loop and well-groomed park for testing. Included with the Nordic Demo are seminars, roundtables and plenty of snow. Products featured include cross country skis, snowshoes, poles, wax, and accessories.
A complete list of 2014 alpine, snowboard and Nordic exhibitors is available here.
More information on the SIA Snow Show is here.