The Colorado high country is abloom!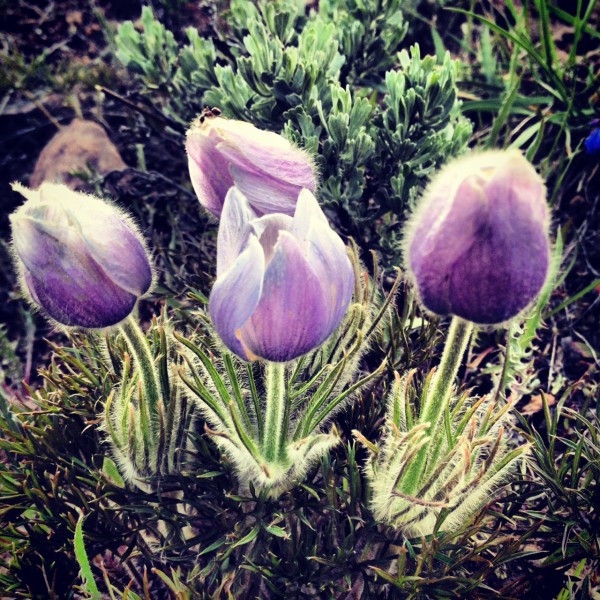 One of the true joys of summer in the Colorado high country is watching meadows, forests and boulder fields come alive with wildflowers. It seems as though the plants are all racing each other to bloom, knowing that they only have a few short weeks to pollinate and produce seeds. When the wildflower season peaks from mid-July to early August, nearly every nook and cranny is filled with color. It's hard to miss the show, but we've compiled a short list of some of our favorite spots. One of our Copper Mountain vacation condos could be a great base camp for checking out Colorado's finest wildflowers!
For early season blooms, look for lower-elevation spots on sunny slopes that face south.

The Ptarmigan Trail

, out of Silverthorne, and

the Tenderfoot/Oro Grande area

, above Dillon Reservoir, are always good for an early display of

Pasque flowers

, sweet-scented phlox and showy lupines.

This year, a wet spring all but ensured a bumper crop of blooms, but during dry seasons, the best place to hunt down wildflowers is in areas that stay moist regardless of precipitation. That means deep in shady forests along streams, like the Meadow Creek Trail near Frisco, where you can spot tiny white violets and scarlet western columbines, or around the fringes of the Wheeler Lakes, where moist soils ensure a colorful carpet of gilia and larkspur.
One of the best ways to get into the alpine wildflower zone is a quick chairlift ride up Copper Mountain. This year, the American Eagle will start summer operations June 14, providing great access to the emerging wildflowers on the now-summery slopes of the ski resort. Be sure to look for the showy blue Colorado columbine, our state flower, and tall, deep-purple monkshood hidden away in shady forests.
Even higher up, above treeline, the alpine tundra offers a unique glimpse of plants and flowers that you might also find in sub-polar regions like Alaska, or on the slopes of the European Alps. One of the easiest places to access this otherwise remote zone is at Loveland Pass, about a 45-minute drive from Copper. Some of the stars in this zone include miniature forget-me-nots tucked in between moss-lined boulders, as well as fuzzy blue skypilots and bright yellow old-man-of-the mountains.
If all that wildflower-peeping has made you curious, consider a short trip over Vail Pass to the Betty Ford Alpine Gardens in Vail. The gardens are acknowledged as having one of the world's best collections of mountain plants and wildflowers, including speciments from the Himalaya, Africa and the Andes of South America. Docents offer daily tours of the gardens, and staff botanists are involved in international wildflower conservation efforts.
Keep up with our fresh posts by checking out our Copper Condos blog, follow us on Twitter, and visit our rentals page to see our summer condo deals.