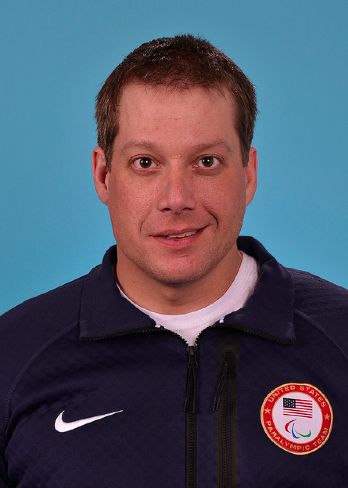 Copper Mountain has been skiing as deep as he can remember, said Paralympic skier Scott Meyer, describing a recent session in Spaulding Bowl.
"If there's training to be had, you have to do it. But when you get a foot, followed by two feet followed by another foot ... for me it was the deepest day ever. We were in Little Trees, then up and over to Spaulding ... it was nipple-deep. I couldn't ski it any deeper. Of course, I'm sitting down," he said, sounding not at all disappointed that this season's training routine at Copper has been punctuated by some deep powder days.
Meyer, a 12-year Frisco resident, skis full time for the U.S. Paralympic Team, and is representing Copper Mountain, Colorado and the U.S.A. at the 2014 Sochi Paralympics, which start with the March 7 opening ceremony.
He's scheduled to compete March 17 on the Olympic slalom hill in Sochi against a deep field, including several other strong U.S. racers. He reported variable spring conditions after his first few training runs. So far, Meyer said he hasn't felt any tension associated with current events in neighboring Ukraine. All the paralympic athletes are concentrating on preparing for their events, he said.
"Yesterday it was pretty soft. Today it cooled off a bit and it set up pretty nicely," he said by phone Thursday morning (late night in Sochi). Racing in his first paralympics is an honor, he said, adding that he's proud to be part of the U.S. contingent.
Despite the powdery interludes at Copper this season, Meyer said the unparelled training opportunities at Copper have left him well prepared to race. He credited the resort with pioneering an adaptive ski race training program that enables sit skiers to practice alongside able-bodied racers.
Meyer said he's felt the support of his hometown, Frisco, CO, on his journey to Sochi.
"It's a small enough town ... The gals at the grocery store are rooting for me, the gals at the post office are exited. It's great to feel the support," he said, singling out Podium Sports, where he often gets his quiver of skis tuned.
For all the great powder skiing at Copper, Meyer said his favorite run is Rosi's, where he has been training hard for years to reach the Olympic pinnacle.
"I know it sounds brutal to say my favorite run is a groomer, but that's where I spend the most time, where I have the most mileage," he said.