Copper Mountain, Colorado — Right on schedule for the Colorado high country, an early October storm blew through the mountains, dropping temps into the snowmaking zone and leaving the mountains around Copper dusted with fresh white stuff. Long-time residents know that this is not unusual. Each of the last several years have seen snow the same time.

What does it mean for the rest of the season? Depends who you ask. Breckenridge weather watcher Rick Bly, who tallies snowfall stats for the National Weather Service, says that, if October is above-average, the rest of the winter tends to bring at least average snowfall.


Cool blue shadows make for a wintry early October scene at Copper Mountain.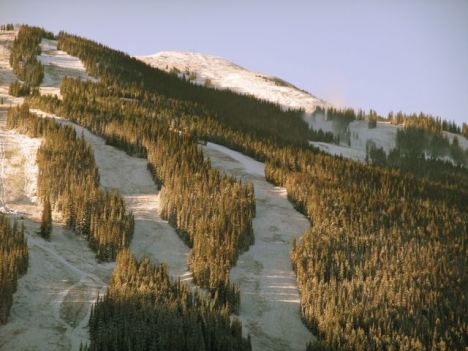 Look closely and you can see the clouds of frozen water vapor from Copper snow guns
going full blast in what will be the training venue for ski teams in just a few weeks.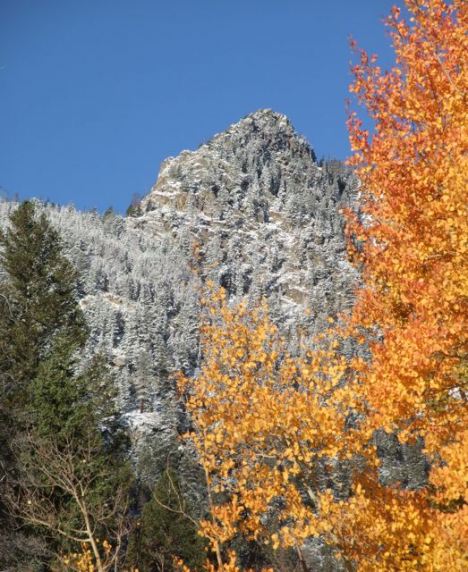 On the way to Copper Mountain.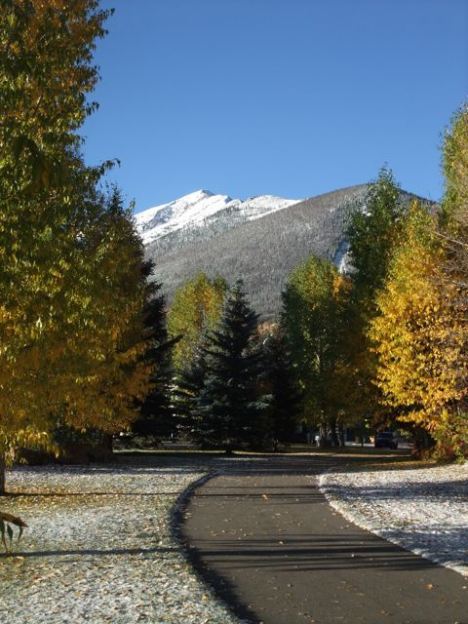 Fresh snow on the Tenmile Range, viewed from Frisco, Colorado.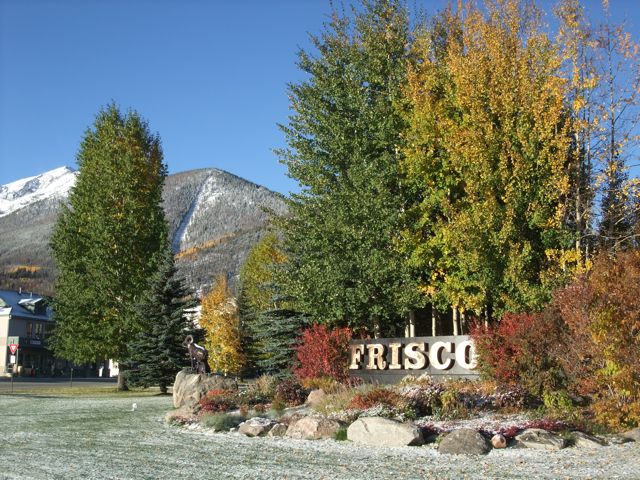 Frisco welcomes winter!