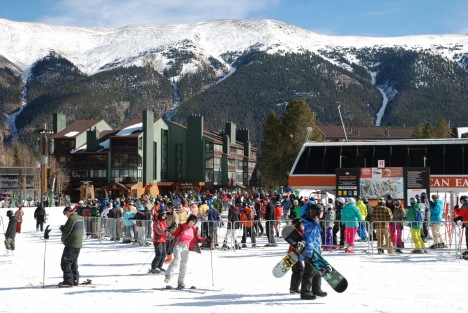 So far, an environmental grant program sponsored by Copper Mountain's owner, Powdr Corp, has helped pay for hummingbird feeders, composting resort waste and even a plug-in recharging station for electric cars at Killington, and this week, the company announced a new grant cycle, with applications due March 1, 2015. Powdr will award a total of $40,000 for the second year in a row to fund individuals with ideas to protect their local environments.
"Powdr is passionate about reducing our carbon footprint to protect the places we live, work and play but this initiative isn't about us," said Brent Giles, chief sustainability officer for Powdr. "Protect Your Playground was created to provide innovative, environmentally-minded individuals with the resources they need to turn their ideas into action and impact within their own communities. We believe that together we can make systematic, lasting contributions to preserve and enhance our playgrounds for generations to come."
Protect Your Playground was created to empower and inspire individuals of all ages to develop solutions for environmental issues that affect their local natural playgrounds and communities. Applicants can request up to $2,500 in funding. Grants are reserved for individuals – no money will be rewarded to nonprofits or corporations. All applications must be submitted by March 1, 2015 at protectyourplayground.org.
Applications will be reviewed by members of Copper Mountain's "Green Team" who will narrow down submissions to their top choices. Grant winners will be announced on Earth Day, April 22, 2015.