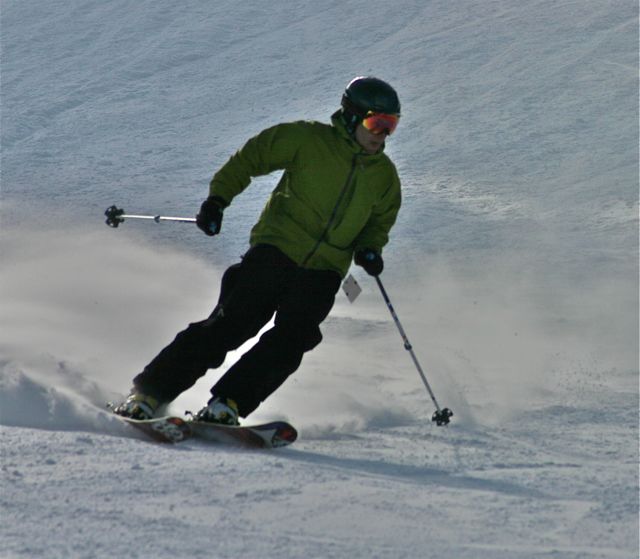 Copper Mountain skiers and snowboarders will have to wait just a bit longer for the first turns of the season. The resort announced that unseasonably warm temperatures limited snowmaking during the past few weeks. As a result, the lifts are now scheduled to roll November 13, which gives you an extra week to get your skis and boards tuned and maybe do a few more situps and stretches to prepare for the season ahead.
"Our ever fickle business partner, Mother Nature, has been reluctant to let go of the fall season this year, " said Gary Rodgers, President and General Manager of Copper Mountain Resort. "Delaying Opening Day is a hard decision to make, and not one we make lightly. We are eager to welcome our loyal guests back to Copper for the winter season on November 13," Rodgers added.
With a forecast of colder temperatures in the foreseeable future, Copper Mountain's execs are confident the snowmaking team can create a top-notch surface by Nov 13. Skiing for Opening Day will be on trails Rhapsody and Main Vein via the American Eagle lift. There will be no beginner terrain available on Opening Day.
This is the second year in a row that Copper has pushed back opening day by a week. This year's warm conditions were especially pronounced in September, when the statewide average temperature reached an all-time record high, dating back to 1880.
But there is skiing in the High Country as of today. Both Arapahoe Basin and Loveland Ski area fired up their lifts after the recent cold weather and natural snowfall helped boost snowmaking efforts.
Follow Copper Mountain on Facebook, Twitter, Instagram and at CopperColorado.com for updates on mountain conditions and opening day information.
The U.S. Ski Team athletes' training schedule, the First Tracks: U.S. Alpine Ski Team Naming has been rescheduled for Saturday, Nov. 21. The day's events are set to include the Putnam Investments NASTAR Pacesetting Trials, the team naming announcement and autograph signing. More details are available at CopperColorado.com.