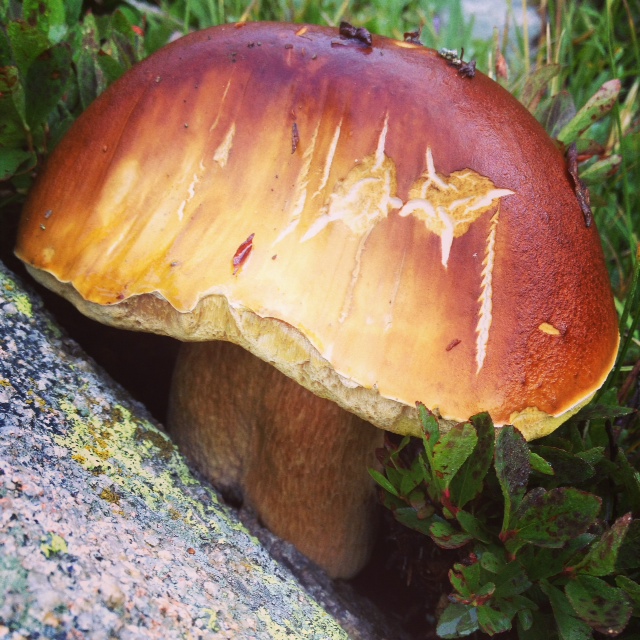 We love the powder snow at Copper Mountain, but there's another time of year when we scour the slopes of the resort for a different treasure — wild edible mushrooms.
Through the thunderstorms of July and August, fungi are abundant around the mountains of Colorado, helping to recycle forest materials back into the soil. So far, more than 2,000 species have been documented statewide, and that includes a handful of edible varieties that are highly sought around the world.
The forests around Copper sometimes swarm with pale golden Agaricus, close relatives to the button and Crimini mushrooms sold in grocery stores. Some grassy patches may have handfuls of spicy sweet chanterelles, and the grand prize for many mushroom seekers, the mighty king bolete (aka porcini and cep).
The handsome chestnut-colored caps can be as big as dinner plates, and individual boletes sometimes reach two pounds in weight — enough for several meals. And they can sometimes be spotted while taking a summer chairlift ride at Copper, growing in the fringes of the spruce-fir forests at the resort.
Of course you shouldn't gather mushrooms without knowing what you are looking for, and you can't take them from National Forest lands without an easily obtained permit.
Mushroom knowledge is just as easy to come by, but takes a little longer. The Colorado Mycological Society holds regular informational meetings about fungi, and during the spring, summer and fall, leads forays in search of wild specimens, and several mountain towns host mushroom festivals each year, including Buena Vista, which specifically honors the king bolete.