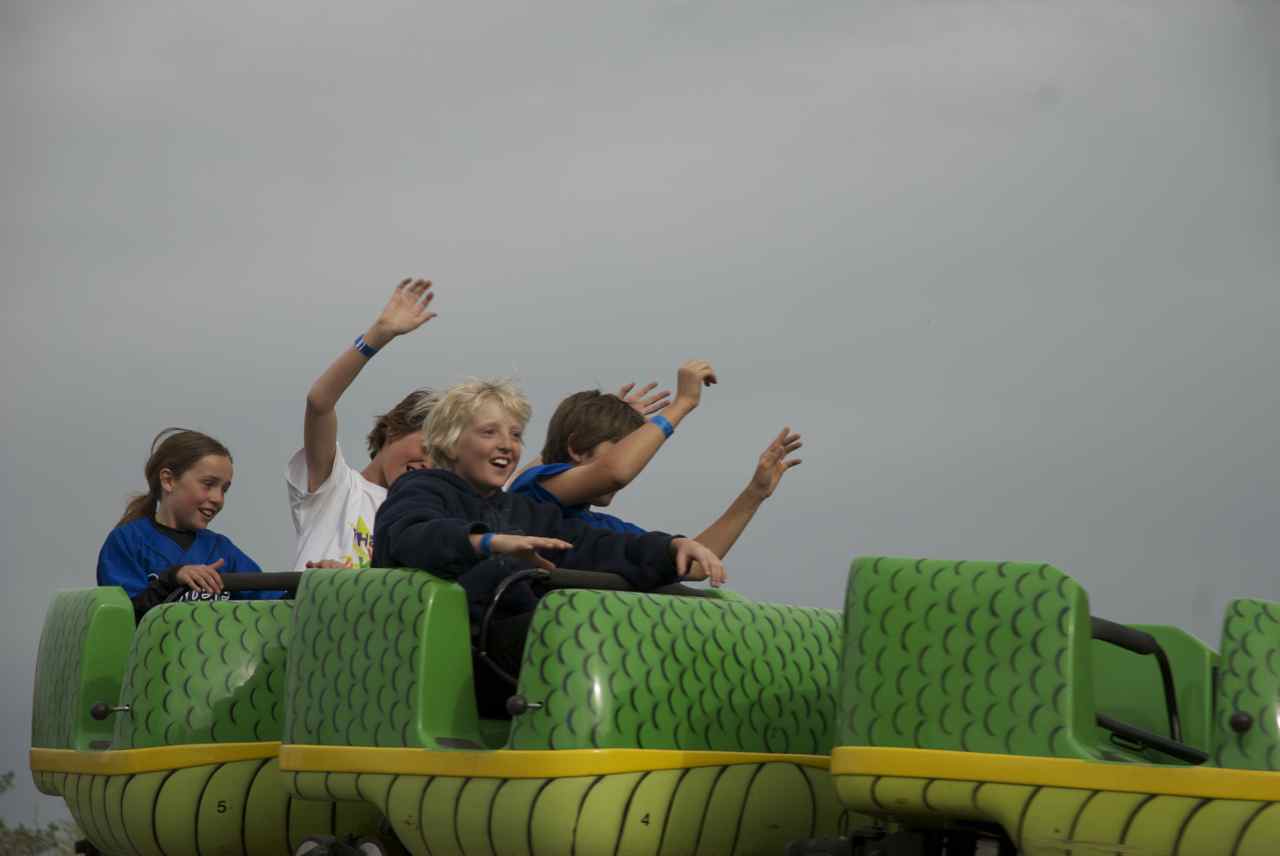 Keeping with the global trend o booming tourism, Denver announced this week that it set new visitation and spending records in 2013. A 12 percent increase in spending over 2012 drove the total over $4 billion or the first time, according the Longwoods International annual visitor profile study, a report commissioned by VISIT DENVER, The Convention & Visitors Bureau.
That includes more than $1 billion spent on lodging and $796 million on food and beverages — and the survey suggests visitors to the Mile High City were happier than ever, with the majority saying they'd return for another visit.
Denver also saw a record number of overnight visitors in 2013, with 14 million vacationers and business travelers coming to the city, up 3 percent over 2012. The increase came mainly from "marketable" leisure travelers who chose Denver on a discretionary basis. The total number of those highly valued visitors increased 13 percent to 5.5 million in 2013.
"Marketable" visitors are more desirable because they spend an average of $113 a day, versus vacationers visiting friends and relatives, who spend just $68 a day. Business travelers spend the most at $126 a day.
"Tourism and conventions don't just happen. The Longwoods study allows us to see that since 2005 when voters approved more marketing dollars for Denver, we have seen a 48 percent increase in the number of leisure visitors coming to our city," saidRichard Scharf, president & CEO of VISIT DENVER, the city's official tourism marketing arm.
According to the report:
Denver welcomed a record 14 million overnight visitors in 2013, up 3 percent over 2012.
The number of people visiting friends and relatives in Denver in 2013 dropped 2 percent from 2012, mirroring a national trend that saw a 3 percent drop in people visiting friends and relatives throughout the U.S. The number of people coming to Denver for conventions and business travel in 2013 was flat with 2012; nationally, business travel was down 11 percent in the U.S. in 2013 versus 2012. "Marketable" visitors to Denver increased 13 percent in 2013 to a record high of 5.5 million visitors, versus only a 9 percent increase nationally.
Overnight visitors spent a record $4 billion in 2013, 12 percent more than 2013, with $3.16 billion spent by leisure visitors (up 14 percent over 2012) and $845 million spent by business travelers (up 4 percent over 2012).
All five of the major business sectors connected to travel and tourism saw an increase in spending in 2013. Denver visitors spent more than $1.1 billion in Denver hotels and other lodging establishments, and $796 million on food and beverages.
Expenditures by visitors on gas, car rentals and other local transportation purchases topped $1.1 billion. Purchases at retail stores was $549 million, while vacationers and business travelers spent $373 million on the city's paid attractions and other recreational and sightseeing activities.
Another way of looking at expenditures is to factor in how long each type of visitor stays. On average, the biggest spenders are business travelers, who spent $368 per trip; followed by marketable leisure visitors who spent $293 per trip, then followed by people visiting friends and relatives, who spent $249.
Vacationers spent an average of 3.2 nights in the city, down slightly from 3.4 nights in 2012. Business travelers stayed 3.8 nights, about the same as in recent years.
Just under 3 in 10 leisure travelers were first-time visitors to Denver, about the same as last year. Marketable visitors were more likely to be "first-timers."
Colorado saw a 5 percent increase in visitors in 2013, attracting a record 27.1 million vacationers.
Denver's image (what visitors thought of the city) improved greatly in 2013. Just over 7 in 10 visitors agreed strongly that Denver is a place they would "really enjoy visiting again."
Denver's image in 2013 scored higher than in 2012 for: ease of getting around; nightlife and entertainment scene; the sense of excitement; offering famous landmarks; the arts scene (including theatre, galleries and museums); and offering interesting festivals and events.
The top states sending vacationers to Denver in 2013, apart from Colorado itself, were:
California
Texas
Illinois
Nebraska
Florida
New Mexico
Kansas
Minnesota
Arizona
Wyoming
Maryland
New York
The top cities from outside of Colorado sending leisure visitors to Denver in 2013 were:
Los Angeles
Chicago
Albuquerque-Santa Fe
Houston
San Diego
Phoenix
Dallas-Ft. Worth
Minneapolis-St. Paul
New York
Shopping and entertainment were popular tourist activities in Denver in 2013. The top 10 shopping and entertainment centers were (in order):
16th Street Mall
"LoDo" Lower Downtown Historic District
Cherry Creek Shopping Center/Cherry Creek North
Outlets at Castle Rock
Denver Pavilions
Park Meadows Retail Resort
Larimer Square
Flatirons Crossing Mall
Shops at Tabor Center
Belmar
The top 15 paid and free attractions in Denver were (in order)
Denver Zoo
Colorado State Capitol
Coors Brewery
Red Rocks Park & Amphitheatre
Denver Botanic Gardens
Denver Art Museum
Denver Museum of Nature & Science
Colorado Rockies
Elitch Gardens Theme & Water Park
Downtown Aquarium
U.S. Mint
Buffalo Bill's Museum & Grave
Colorado Railroad Museum
Butterfly Pavilion
Denver Broncos