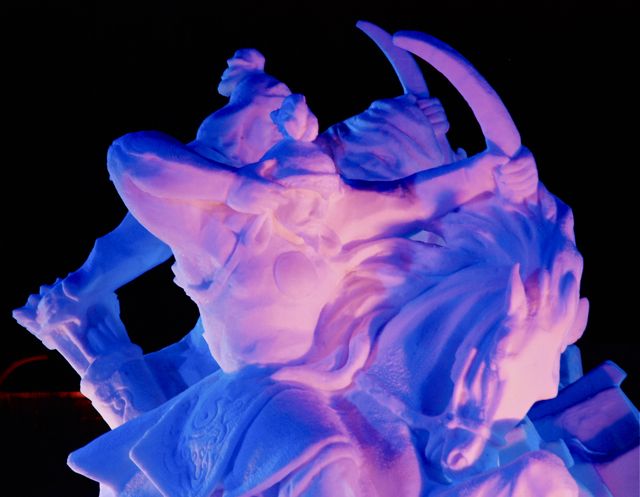 If you're visiting Copper Mountain during the second half of January and you love snow, don't miss the annual international snowsculpture championships in Breckenridge. The event, now in its 24th year, features teams from all over the world and generally culminates with the judging the third weekend of the month.
Artists come from as far as Iceland, Mongolia and and Estonia to carve the giant 20-ton blocks of snow into phantasmagorical shapes, and while the competition is icy-hot, the teams also revel in the spirit of artistic cameraderie. At night, the sculptures are illuminated by multicolored lights, heightening the beauty of the massive statues.
This year, the judging is Saturday (Jan. 25). The finished carvings will be left in place for about a week along the Breckenridge Riverwalk Center, weather permitting. During viewing week, the artists are done sculpting but the sculptures are here for your viewing pleasure.
It's easy to get from Copper to Breck even if you don't have a car. Free Summit Stage buses depart Copper Mountain every 30 minutes for a direct trip to Frisco, where you transfer to the Breckenridge-bound bus, which will drop you off right next to the sculping venue. Call the Summit Stage at 970-668-0999 for schedule details.
Follow our daily Copper Mountain updates via our Twitter feed or on the Copper Colorado Condos Facebook page.