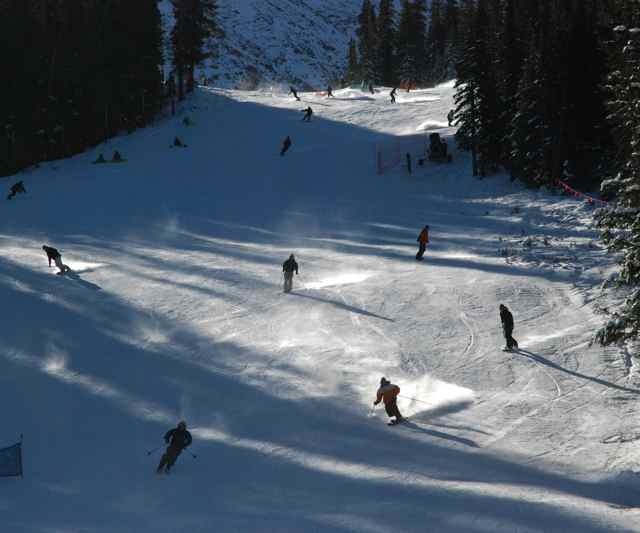 U.S. Ski Team member Mikaela Shiffrin started skiing in her parents' driveway, thanks to their encouragement. Team member Julia Mancuso was introduced to skiing by her babysitter. These Olympians are just two examples of world-class skiers who were introduced to the sport by a friend, acquaintance or family member — the typical scenario for most of the 13 million people who ski or snowboard.
Although Learn to Ski and Snowboard Month is over, the snow sports industry now is encouraging those who already are involved to "Bring a Friend in February" when days are a little longer and temperatures are a bit warmer. Snow conditions throughout the U.S. are consistent from coast to coast thanks to snowfall in most parts of the country where ski and snowboard resorts are located. The industry's Bring a Friend Challenge rewards those who do so with prizes ranging from skis and snowboards to trips.
"Skiing and snowboarding are great family sports and most skiers and snowboarders are very social people," said Raelene Davis, chair of the Learn to Ski and Snowboard Month/Bring a Friend initiative and VP, marketing for Ski Utah. "Those already involved loved to engage more friends and family members and the best way to learn is to take lessons from professional instructors."
The Bring a Friend Challenge ends on March 14, 2014. Anyone can enter - even those who may have just learned how to ski or ride. The list of prizes is posted at www.bringafriend.org. A companion site www.skiandsnowboardmonth.org provides basic information to help newcomers have a quality snow experience.