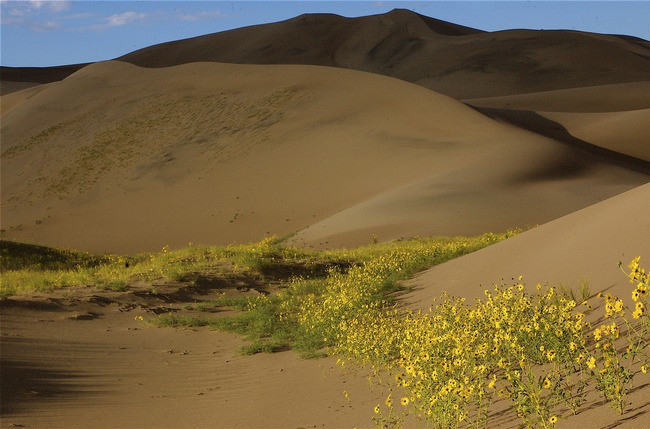 The National Park Service and the National Park Foundation this announced the launch of Find Your Park, a public awareness and education campaign celebrating the milestone centennial anniversary of the National Park Service in 2016 and setting the stage for the next 100 years.
First Lady Michelle Obama and Mrs. Laura Bush will serve as honorary co-chairs to promote the celebration of the 2016 centennial and to encourage people to connect with their favorite parks and public lands. First Lady Michelle Obama recently filmed her Find Your Park story, highlighting President's Park, home to the White House, and her family's connection to one of the newest national parks, Pullman National Monument in Chicago.
Find Your Park invites the public to see that a national park is more than just a place -- it can be a feeling, a state of mind, or a sense of American pride. Beyond vast landscapes, the campaign highlights historical, urban, and cultural parks, as well as National Park Service programs that protect, preserve and share nature, culture, and history in communities nationwide. Further, Find Your Park encourages people to find their own personal connections within the network of national parks and public lands.
"I am thrilled to be serving as the honorary co-chair of the National Parks Centennial Celebration with First Lady Laura Bush. Since the launch of Let's Move! Outside in 2010, the National Park Foundation has been encouraging kids and families to get active, get outside, and take advantage of America's great outdoors," said First Lady Michelle Obama. "I look forward to celebrating the National Park Service's 100th anniversary and encouraging people across the country to 'Find Your Park,' whether it's in your backyard, in your hometown, or in one of our beautiful national parks."
"From Acadia National Park on the East Coast, to Yosemite on the West; from Glacier National Park in the North, to Big Bend in the South; I've collected national parks like stamps. I've even lived in a national park, the White House," said Mrs. Laura Bush. "Our national parks are the treasures of our country. I am happy to celebrate 100 years of America's best idea, our national parks. I invite all Americans to join me in Find Your Park.