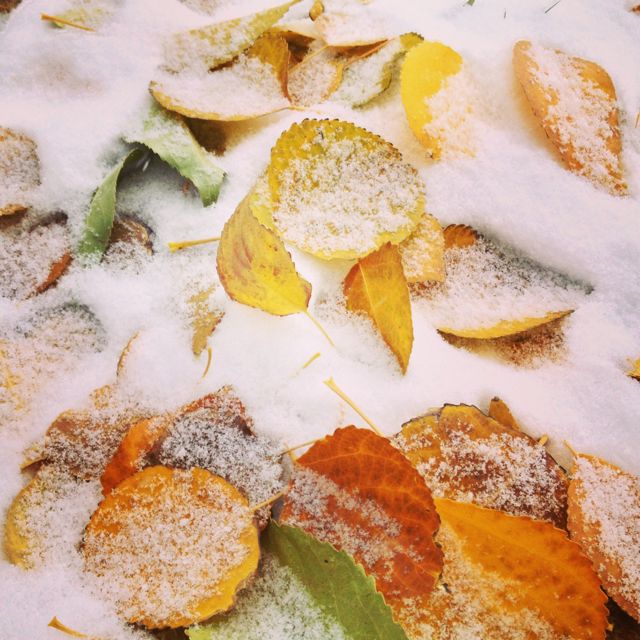 Colorado is known for magnificent stands of red and golden aspens in the autumn, but there's much more to fall colors than just the iconic trembling-leaved tree. Long before the aspens are fully turned, the high alpine tundra, at treeline and above, puts on its own amazing show of burnished hues. The grasses turn golden, while the leaves of various wildflower plants are often bright red. Along the creeks, thick willow brush also changes over to the warm tones of autumn, as the plants all try to store some of the sun's energy for the long winter ahead.
Stitch it all together with clear and calm days and crisp nights and you have a colorful landscape tapestry and uncrowded trails. As a bonus, autumn is also one of the best times to see wildlife on the move, and some animals gather food to prepare for winter, while others start seasonal migrations.
It's a great time of year to recharge with a quick mini-vacation to the mountains and to enjoy Summit County and Copper Mountain like a local, whether you enjoy hiking, fishing, biking — or simply lounging by a stream or lake in the afternoon sun. We have some great lodging deals for this very special time of year, and Copper Mountain is an awesome base camp for enjoying fall activities.
Here are some of our favorite ideas for fall:
To enjoy the tundra colorings, head south on Highway 91 and turn left — just minutes from Copper — at either Clinton Gulch or Mayflower Gulch, both big drainages that climb high into the alpine cirques on the west slope of the Tenmile Range. Both trails start in alpine spruce and fir forests but quickly climb to near treeline, where you'll get a full view of the expansive open meadows that characterize much of the Colorado Rockies above 12,000 feet.
If you want to combine leaf-peeping with some exercise, ride your bicycle or longboard along the Summit County recpath between Copper Mountain and Frisco. The rugged canyon through the heart of the Rockies features some of healthiest aspen groves in the area, with huge patches turning different hues at different times for a month-long display of dazzling color. To extend the adventure, right on through Frisco and then make a little side trip on the Peaks Trail, where lush stands of aspen prevail along the first few miles.
Autumn foliage also goes well with fishing, especially in high country rivers, which have settled into peaceful flows that make it easier to place a lure or fly into a trout-filled pool. North of Silverthorne, tall cottonwoods line the crystal clear Blue River. The Gold Medal waters harbor plenty of big fish (special regulations apply), and you won't be disappointed by the golden show of leaves in the tangled bosques along the shoreline.