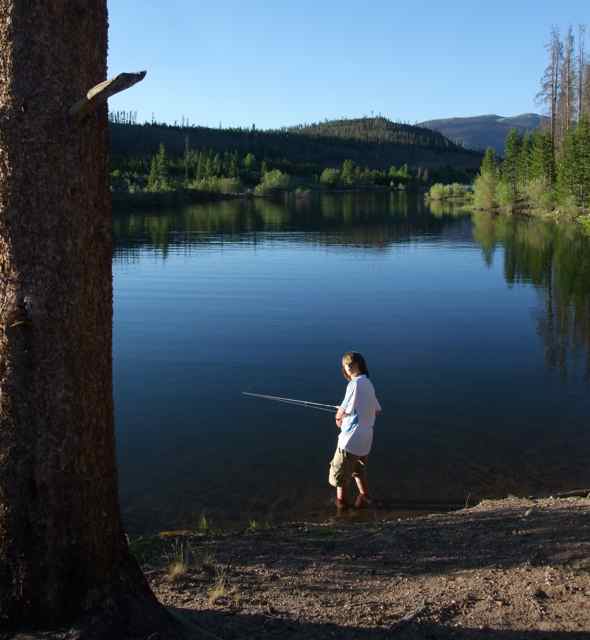 Colorado skiers may not have enjoyed this year's early spring snowpack meltdown, but anglers are benefiting from the mild conditions, with good fishing reported around the state. State fisheries managers have also started stocking lakes, streams and reservoirs with catchable-size fish. See the full list here.
In some areas, the warm weather has already led to some insect hatches, which means that trout are on the hunt for anything that looks like a fly, including those man-made ones!
That includes the Colorado River near Glenwood Springs, where the Colorado Parks and Wildlife Fishing Report describes conditions as "outrageous," especially in the afternoon and evenings, with midges, baetis, stoneflies and caddis larva all providing food for hungry fish.
Near Steamboat Springs, Stagecoach Reservoir is ice free and the trout fishing is good, with anglers reporting catches of 18"-24" rainbows from the shore. Pike fishing is picking up with pike being caught on the same lures and in the same areas as the trout. The responsible harvest of pike at Stagecoach is encouraged.
Near Aspen, CPW says this: "If you're tough enough to brave the elements, one can find superb fishing up here. It's time to be on the upper Roaring Fork! Rainbows have the feed bag on and the browns are now post-spawn and back to eating insects. Fishing pressure is low up here despite the good afternoon and evening fishing."
Check the full report at this Colorado Parks and Wildlife website.
More fishing info: