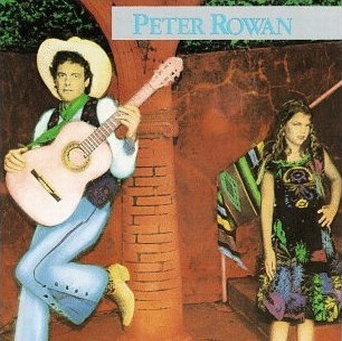 The sweet twang of bluegrass banjos will fill the air at Copper Mountain Saturday, as the resort launches a new free summer music festival at the Burning Stones Plaza stage at the heart of the resort.
The Honeycutters kick it off at 12 p.m., followed by Balsam Range, the Larry Keel Experience, the Jeff Austin Band and capped by Peter Rowan Twang an' Groove, from 7 p.m - 8:30 p.m.
Rowan, who often played classic versions of Land of the Navajo with Jerry Garcia and David Grisman, is a high-flying world musician who might break out a ukelele for a Hawaiian tune, or race of into a dandy bluegrass riff at any moment.
The show is presented by Outdoor Elevation Magazine in a partnered sponsorship with KSMT and Copper Mountain, offering a perfect ending to day in the mountains. After dark, the action is over at West Lake, with a campfire and fireworks as part of the regular Saturday night fun at the resort.
Copper will be packed the following weekend for the Courage Classic, a great fundraising ride to benefit The Children's Hospital Colorado, and then there's another new event July 25 — the Colorado Burger Summit, which could answer the ages-old question of who makes the best burger in Colorado.
Check the Copper Mountain events calendar for the rest of this summer's schedule, including a great lineup of bike events around the USA Pro Challenge. The first is a July 26 community ride to build local excitement for the Copper Mountain Pro Challenge stage.
Stage 3 of the bike race starts at Copper Aug. 19, with racers headed toward the familiar terrain of Independence Pass and Aspen, with a bike festival vibe starting the night before and continuing long after the cyclists leave.
Summer events are also in high gear in nearby Frisco, including the kids trail running series every Tuesday this month, and second Frisco triathlon, featuring stand-up paddle boarding, mountain biking and trail running. Check the full Frisco calendar here.