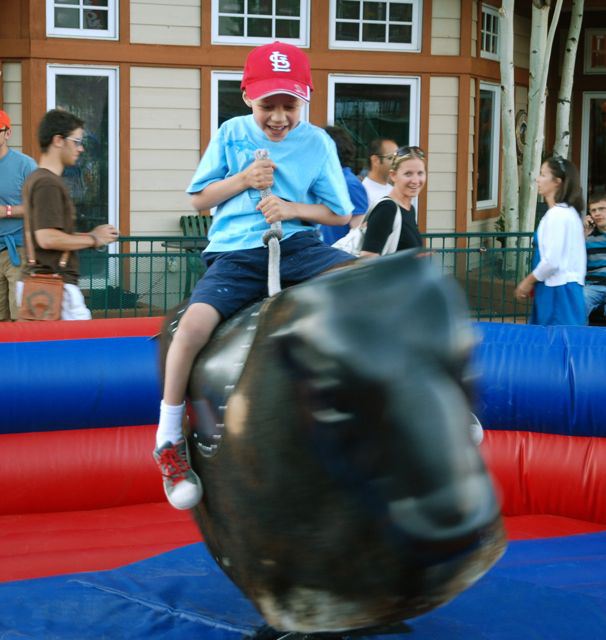 Frisco's big summer events may still be a few weeks off, but the town will kick off the season this week with the annual after-hours Night at the Museum event (May 16) with tours of the town's historic park, refreshments and music.
Frisco's award-winning museum explores the town's pioneer heritage, including the mining camp and railroad era, when steam-powered locomotives chugged through nearby Tenmile Canyon on the way to mining camps in the surrounding mountains.
And if you're still in the area Saturday, join in for more fun at town cleanup day to help get rid of a winter's worth of litter that's built up in local ditches, ponds and parks.
The cleanup starts with a 9 a.m. sign-in at the Frisco Historic Park & Museum (120 Main Street) and winds up with a free thank you lunch and concert. You'll get a pair of compostable canvas gloves and an area assignment, along with lunch and beverage tickets and a raffle ticket, with coffee and donuts on hand to help get you going.
And there are prizes for the "Grossest", "Most Unique" or "Most Valuable" items found in Frisco on Clean-Up Day in 2014.
Don't forget, one of Frisco's signature events is just a few short weeks away, with 2014 marking 21 years of the Colorado BBQ Challenge in Frisco. The event kicks off on Thursday, June 12, with an evening of live music. The BBQ Challenge will run Friday, June 13 from 11:00 a.m. to 9:00 p.m. and Saturday, June 14 from 10:00 a.m. to 6:00 p.m. with about 70 BBQ teams competing for awards.
When you plan your Frisco visit, consider a stay at our family style townhome rental that sleeps up to 12 people just a couple of blocks from all the Main Street action, but tucked back in a quiet residential neighborhood beneath craggy Mt. Royal.
We also have you covered for all your Copper Mountain vacation rental needs with a variety of condos, including studio/lofts for small parties, and bigger one- and two-bedroom units for larger groups. Check our listings here.