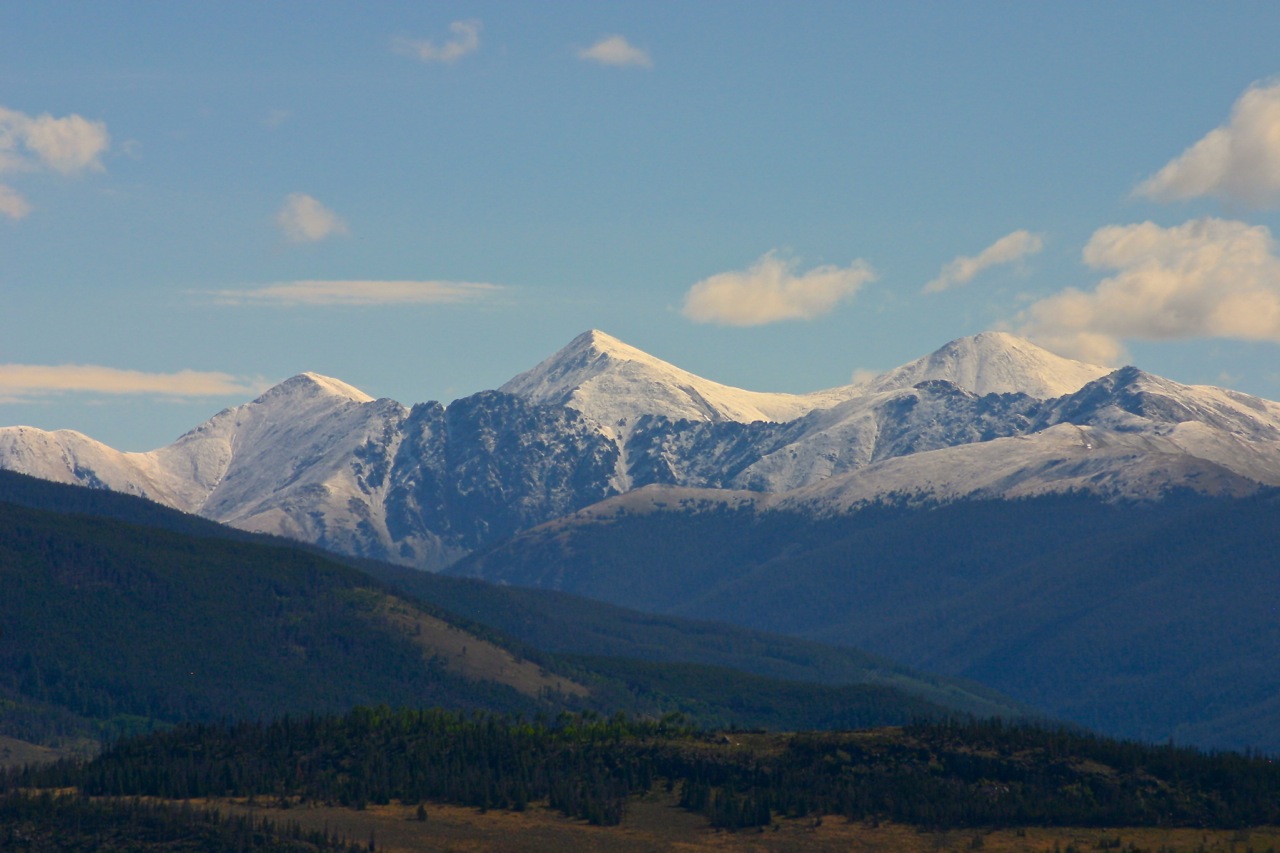 Summer snow coats the Continental Divide above 11,500 feet in August, 2014.
The 2014 Colorado ski season will start with all-American Halloween festivities, with opening day at Copper Mountain set for Friday, October 31 featuring ghosts, goblins and zombies. The best costumes will win a prize, and there's even a trick-for-treats event at the Woodward Bowl.
In case you haven't checked your calendar, that means ski season starts next month, and that means the snowguns will fire up within a few weeks. Keystone has already announced the start of snowmaking for Oct. 6, and Copper's guns will probably start up even earlier to ensure prime conditions for the U.S. Ski Team, and other Olympic medal-winning racers from around the world.
Copper's early season speed training center is a key stop for the world class U.S. Team. Race officials have said the training at Copper has helped the team get an early season edge to score World Cup points and prep for big events.
In Early November, the U.S. Team will be officially named. The annual event is one of the best chances anywhere for ski racing fans to mingle with gold medalists and world champions. We have some great early season deals on our Copper Mountain vacation rentals, so please browse our listings if you want to rub shoulders with Ted Ligety and Mikaela Shiffrin.
Opening day conditions will be weather-dependent, but both Copper and Keystone have plenty of snowmaking firepower, and temps have already been dropping into the 30s on those shady, north-facing slopes.
Seasons past, Arapahoe Basin and Loveland have vied for opening day honors, and there's a good chance one of those two mountains, straddling the Continental Divide on either side, could once again snag the title. Early October snows are common above 10,000 feet in Summit County, and just a couple of nights with temps in the 20s can be enough to coat a few trails.