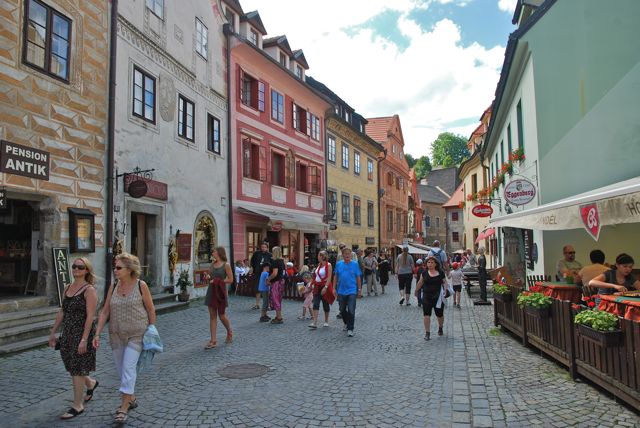 The global travel industry is on track to once again break records in 2014. By the end of the year, more than 1.1 billion tourists will have taken to the skies, seas, highways and rail to explore the world, according to the UN World Tourism Organizaiton.
During the first ten months of 2014, the number of international tourists grew by 5 percent, reached 978 million, 45 million more than in the same period of 2013. The Americas led the way with 8 percent growth, followed by Asia and the Pacific (+5 percent) and Europe (+4 percent).
"In view of this trend, international tourism is set to end 2014 with record numbers", said UNWTO Secretary-General, Taleb Rifai. "These are remarkable results considering that different parts of the world continue to face significant geopolitical and health challenges, while the global economic recovery remains rather fragile and uneven", Rifai said. "More importantly, we see a growing political commitment to the tourism sector in many countries. This is encouraging, not in the least because tourism is one of the sectors that is best able to deliver on employment at a moment when job creation need to be a priority to all", he added.
For the Americas, it was the best performance since 2004, when international tourism also rebounded strongly, following the 2003 SARS outbreak. All subregions – North America, the Caribbean, Central America and South America –doubled the growth rates of 2013, with particularly positive results in North America in view of the extraordinary performance of Mexico and the United States.
International arrivals in Asia and the Pacific increased by 5 percent through October, consolidating the region's growth trend of recent years. The best results came from South Asia and from North-East Asia, where major destinations such as Japan and the Republic of Korea registered double-digit growth. Arrivals in Oceania grew by 6 percent owing mostly to the increase of arrivals in Australia and New Zealand. In South-East Asia growth slowed down compared to 2012 and 2013 as a result of the decline in arrivals registered in Thailand.
Europe, the most visited region in the world, posted a 4 percent increase in international tourist arrivals through October, with strong results in Northern Europe and in Southern Mediterranean Europe (both +7 percent), where established destinations such as Greece, Portugal, Spain and Malta recorded robust growth. International tourism grew at a more modest pace in Western Europe (+2 percent) and was stagnant in Central and Eastern Europe , in stark contrast with the last three years, during which arrivals grew at an average of 8 percent a year.
International tourist arrivals in the Middle East are estimated to be up by 4 percent for the year to date. All destinations in the region with data available report positive growth, with Egypt, Jordan, Lebanon and Saudi Arabia all substantially improving their performance as compared to 2013.
Africa's international tourist numbers grew by 3 percent with North Africa consolidating its recovery. Subsaharan Africa's arrivals were up by 3% despite the challenges of the Ebola Disease Outbreak in a few West African countries. Data for Africa and the Middle East, nonetheless, should be read with caution as it is based on limited and volatile data for these regions.
UNWTO will release the preliminary 2014 full year results for international tourist arrivals by 27 January 2015.