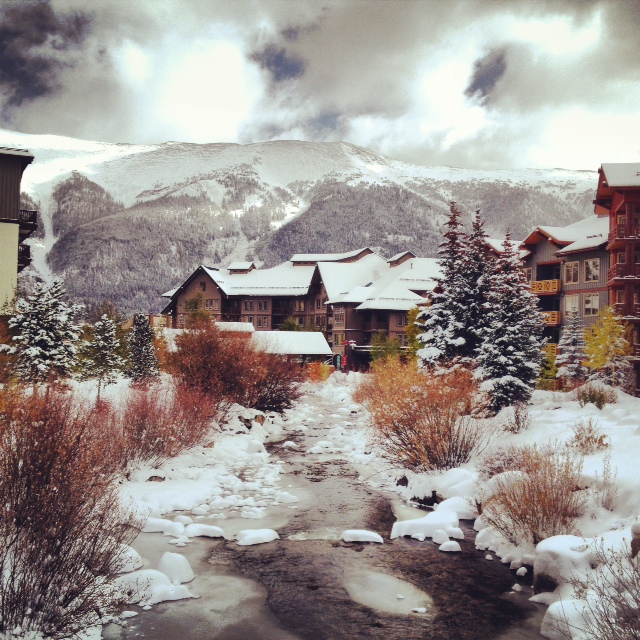 Timely snow and wel-timed holidays helped propel Colorado skier visits during the early season, ski industry officials said this week. At the 21 Colorado Ski Country USA member resorts, visits were up 22 percent over last year, and up more than 6 percent above the running five-year average. The metrics released by the ski industry trade association cover the time between opening day in October and Dec. 31.
Vail Resorts also reported in increase in skier visits at its Rocky Mountain ski areas, although visits plummeted in drought-stricken California.
"Riding momentum from last spring and buoyed by early season snow this fall, the season got off to a very positive start," said Melanie Mills, president & CEO of Colorado Ski Country USA. "While we've set a brisk pace there is still a lot of ski season left. With such wonderful conditions we're optimistic that the momentum will continue."
Mills said early season snow — about average across Colorado — helped get the word out about ski conditions in Colorado and drove visitation around the holidays.
Occupancy at Colorado mountain resort lodging properties also got a boost. CSCUSA, in partnership with DestiMetrics, reported certain Colorado lodging figures for the beginning of the 2013/14 ski season. Occupancy at Colorado resort lodging properties increased 11.6 percent during the October through December period of the 2013/14 ski season compared to the same time last season. Additionally, the booking pace for January and February 2014 was ahead of last year's pace by 1.8 percent for the same time period, as of December 31, 2013.
"Excitement surrounding the early snow, combined with positive economic news, has prompted strong early season bookings in Colorado," said DestiMetrics' director Ralf Garrison. "A favorable holiday experience along with forthcoming Olympic coverage could help sustain positive momentum."
According to Vail Resorts press release, skier visits for all the company's eight mountain resorts dropped 0.7 percent from the same period last year, while lift-ticket revenue climbed about 11.7 percent. Total skier visits at Vail Resorts' Colorado and Utah resorts grew at 7.4 percent compared to the prior year season-to-date period, while total skier visits at our Tahoe resorts declined approximately 23.4 percent, compared to the prior year season-to-date period.