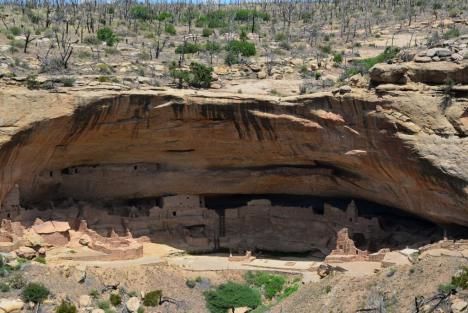 Some world travelers make it a point to visit World Heritage sites wherever they go, and now it's easier than ever to explore the 22 sites in the U.S. thanks to a new online travel itinerary from the National Park Service. The web-based travel portal will help you discover fun facts and interesting background information about sites across the country, from the Statue of Liberty to Hawaii Volcanoes, which have universal significance.
World Heritage Sites have been formally determined by the United Nations Educational, Scientific, and Cultural Organization (UNESCO) World Heritage Committee to possess outstanding global value to humanity for their exceptional cultural and natural importance and inscribed on the UNESCO World Heritage List. Most of the World Heritage Sites in the United States are administered by the National Park Service. They also are listed entirely or contain listings in the National Register of Historic Places, which is expanded and maintained by the National Park Service.
The World Heritage Sites in the United States itinerary is the 60th in the online Discover Our Shared Heritage Travel Itinerary Series. The series supports historic preservation, promotes public awareness of history, and encourages people to visit historic places throughout the country. The National Park Service's Heritage Education Services and its Office of International Affairs produced this itinerary in partnership with the National Conference of State Historic Preservation Officers.