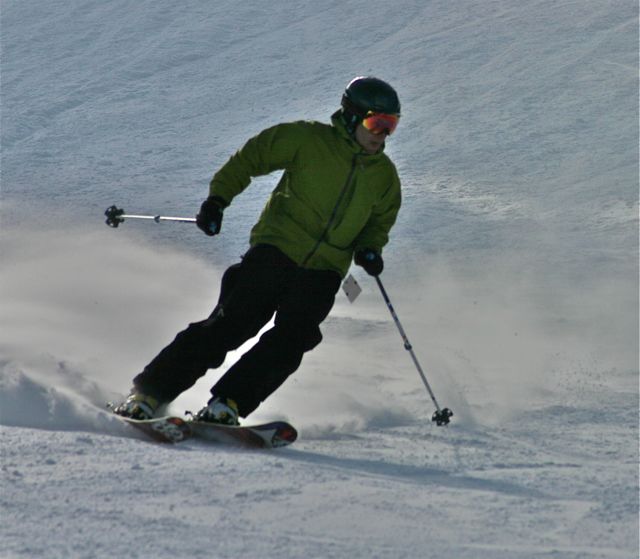 Along with a new t-bar replacing the Storm King lift, Copper Mountain is looking ahead to more major improvements in the high alpine zone. The resort this week announced U.S. Forest Service approval for a capital improvement plan that will enable earlier openings on parts of the upper mountain, including improved ski-out from Spaulding Bowl.
The overall improvement plan is dubbed "The 12's" in reference to three peaks within the resort boundary that all top out higher than 12,000 feet: Tucker Mountain, Union Peak and Copper Peak.
In phase 2 of the multi-year project, Copper Mountain plans lift access to the steeps of Tucker Mountain, as well as more terrain for the resort's popular snowcat service. The Tucker lift will add about 260 acres of lift-served terrain.
"Copper Mountain has always been recognized for its naturally divided terrain, north facing slopes and superior beginner and intermediate terrain. With The 12's, we are focused on improving access and adding acreage to some of the best high alpine skiing and riding Colorado has to offer," Copper president Gary Rodgers said in a statement.
"The 12's provide our loyal guests, who love skiing and riding the high alpine, the opportunity to experience over 1,000 acres of advanced intermediate and expert terrain above tree line. They will be amazed at the improvements we have made and will continue to make to enhance the high alpine experience unique to Copper Mountain," Rodgers said.
The 12's will not alter the natural layout or award-winning trail system that is part of the reason Copper is considered an ideal destination for skiers and riders of all levels. For more information please visit www.CopperColorado.com/12s.
Follow Copper Condos on Twitter for daily updates and join our Facebook page to see what our friends have to say about Copper Mountain.