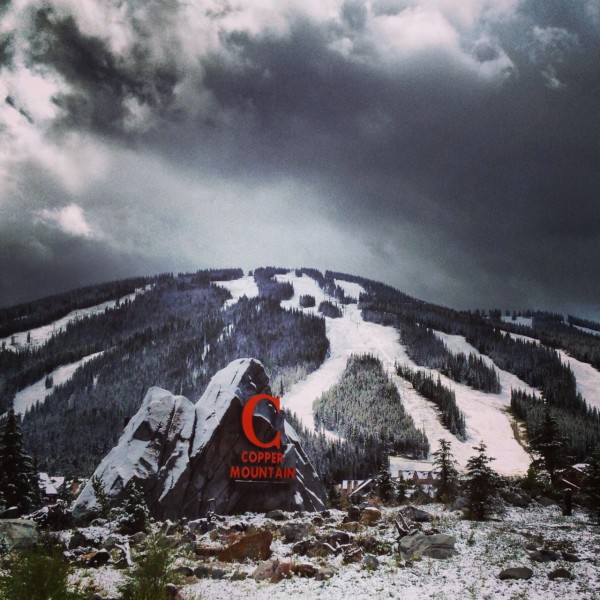 This year's ski area environmental scorecard highlights an encouraging green trend, as more and more resorts around the country generate at least part of their own power. The move toward more solar and wind energy reduces both greenhouse gases and air pollution, according to the Ski Area Citizens' Coalition, a watchdog group that annually grades ski areas around the country based on environmental criteria.
The 12th edition of the scorecard shows that the top five rated environmental resorts all generate alternative energy on their own slopes, a growing trend that reduces both greenhouse gases and air pollution. The Rocky Mountain region led the way, taking four of the top spots in the west.
Copper Mountain, Keystone and Breckenridge all received "Bs" in the scorecard, while A-Basin slipped all the way down to a "D" because of its proposed plan to expand.
Copper Mountain earlier this year proposed to add two 24-foot vertical wind turbines on Union Peak to generate about 2,000 kilowatt hours per year. The proposed wind turbines will add renewable energy capacity generated by existing turbines installed in 2011.
Overall, this year 14 out of the 53 graded in the Rocky Mountain Region either had some on-site generation or submitted plans to install renewable on-site energy generation. The resorts proposing to install on-site generation in the Rockies include Alta and Breckenridge.
Additionally, six resorts currently have solar or geothermal systems supplying some energy: Bogus Basin Mountain Resort, Moonlight Basin Ski Resort, Park City Mountain Resort, Sun Valley Resort, Telluride Ski Resort, and The Canyons. In addition, five resorts have larger energy generation facilities: Aspen-Snowmass' four resorts and Snowbird's co-generation facility.
"It's great news to start the new ski season to see increased alternative energy used at ski resorts," said Anna Olsen, Sierra Nevada Alliance program assistant and lead researcher of the scorecard. "From wind to sun – it's mother nature taking us up-slope in ways that reduce greenhouse gases and pollute less. We urge the entire resort industry to use alternative energy on-site to best protect our snowpack in the face of climate change. The Sierra Nevada should take a cue from the Rockies on this one!"
Approaching Thanksgiving and the beginning of the ski season, the Ski Area Citizens' Coalition urges skiers and snowboarders to choose their resort using the newly released Ski Area Environmental Scorecard, compiled by the Sierra Nevada Alliance on behalf of the Coalition.