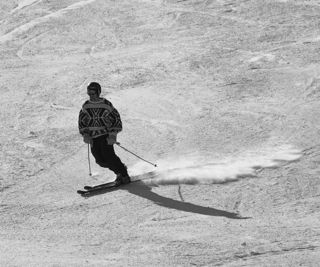 If you've never tried skiing or snowboarding, you're missing out — there's really nothing that comes close to the feeling of gliding down a snow-covered mountain. This season, Copper Mountain is making it easier — not to mention more affordable — than ever to make your first few runs under the watchful eye of a pro ski instructor.
The resort's Ski and Ride University program is one of the best deals in skiing. The $199 package includes:
Three ski or snowboard lessons
Lift tickets; equipment rentals
Close-in parking; and lunch
The first lesson is a half-day session, just to ease into a new sport, while the second and third lessons are full days. When you arrive for your lessons, you can drive straight to the Union Creek base area for close-in parking, then head inside to the West Village Rental Shop to pick up your gear.
And if you'd like to stay in a luxury condo close to Union Creek while you learn to ski or ride, check out our Cache Condo, in one of the nicest neighborhoods at Copper Mountain. We also have plenty of other Copper Mountain Vacation Rentals nearby.
You'll need some basic cold weather gear to keep you warm and comfy in the snow, including warm ski socks, water-resistant outerwear, sunscreen and sunglasses or goggles. For more information, check out this FAQ section on Copper's website.
Once you've finished your third lesson, you qualify a free season pass so you can keep progressing on the slopes for remainder of the 2014 winter season. Closing day at Copper Mountain is April 20, 2014.
The program is open to people 16 and older, and the third lesson must be completed on or before March 30, 2014 to be eligible for the complimentary Copper Mountain Season Pass.
Ski and Ride U can be purchased in person at a Guest Service or Mountain Sport Sales Center located in the Copper One Building in Center Village. For more information on Copper's Ski and Ride U please visit www.CopperColorado.com/SRSU.
Follow Copper Condos on Twitter to see our daily blog feed, along with fresh pictures from Copper Mountain, and join our Facebook community to connect with other Copper Mountain fans.