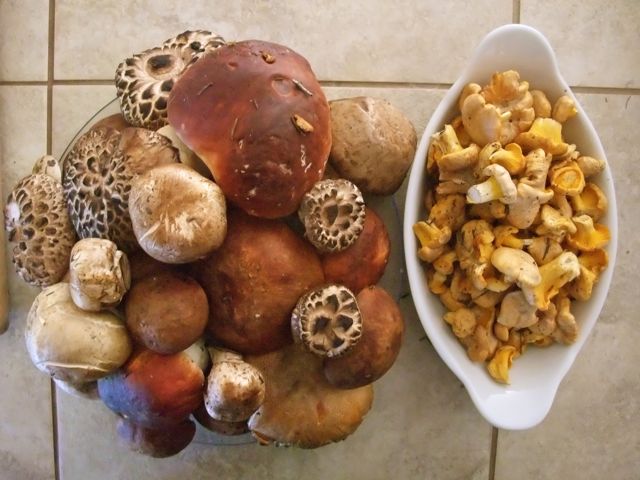 Colorado's forests are gorgeous any season, whether covered in deep winter snow, when the aspens turn gold or dappled by summer sunlight. But for a few weeks each year, if the summer rains fall just right, they reveal a mysterious secret.
Seemingly all of a sudden, sometime in late July or early August, millions of mushrooms start to appear, popping up along roadsides, sprouting in patches of glistening moss, or spreading across carpets of pine needles. The forest fungi are a huge part of the mountain ecosystem, helping to recycle all those leaves, twigs and branches that have sprouted anew during the growing season.
Without fungi, we'd quickly be up to our eyeballs in forest litter, but the mighty mushrooms, and their underground webs of mycelium, help convert all that debris back into good nutrients to help the forests keep growing. And, as a bonus, some of them are really good to eat, including varieties like the peppery-sweet chanterelles and porcini that are prized by chefs all over the world.
Getting to know Colorado mushrooms requires a little help, and luckily, there are plenty of resources, starting with the Colorado Mycological Society, which holds mushroom forays on many summer weekends, when you can learn from experts. Of note, the group will hold its annual mushroom fair this year on Sept. 6 at the Denver Botanic Gardens. Mushroom collectors bring specimens from every corner of the state, and experts help identify those finds.
Another great chance to learn about mountain mushrooms is at the 19th annual King Bolete Festival in Buena Vista. This year's Buena Vista event is set for Aug. 29-30 and features a short classroom session with a basic introduction to mycology, along with afternoon forest forays to find edible species and an evening feast, with some of the tastiest mushroom-based meals you've ever had.
Also, remember that, if you're picking mushrooms on national forest lands, you need to have a permit from the U.S. Forest Service. The permit is free, but helps the agency track how many people are out collecting, which is important information for resource managers trying to make sure our forests stay healthy.
Wild mushrooms grow all around Copper Mountain, even right on the ski slopes, and some enthusiasts have reported finding porcini while riding up the chairlift. Look around the base of tall spruce and fir trees for the shiny, chestnut brown caps!