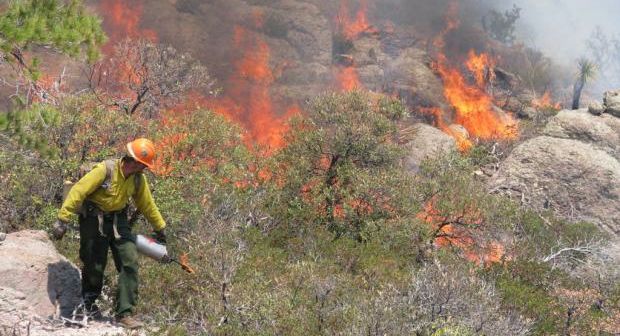 With plenty of late spring moisture, the start of the wildfire season in Colorado has been delayed — but not canceled — so firefighters are hold wildfire response drills in several neighborhoods around Summit County to stay prepared. Fire crews with Copper Mountain Fire, Lake Dillon Fire and Breck's Red, White & Blue Fire will simulate a wildfire response in the Gold Hill neighborhood between Breckenridge and Frisco on Monday; in the Pebble Creek neighborhood north of Silverthorne on Thursday; and in the Bill's Ranch neighborhood near Frisco on Friday.
Residents will encounter fire fighting equopment and firefighters in wildfire gear conducting training on the ground and are reminded to drive cautiously around them, but there will be no anticipated delays or obstructions to normal traffic.
Fire crews may use artificial smoke to simulate a wildfire and in some cases residents may be contacted as if they were being evacuated, but residents should not call 9-1-1. Firefighters will be observing all traffic laws and will not be using sirens and flashing lights on their vehicles.
The annual wildfire drills also include U.S. Forest Service firefighters and Summit County Communications dispatchers, are a good opportunity for fire crews to refresh their skills and renew their familiarity with subdivisions as we enter wildfire season.
The drills also are a good reminder to residents to clear vegetation and flammable materials away from their homes, prepare evacuation kits and discuss emergency planning with their families. If you have any questions about being adequately prepared for the possibility of a wildfire, please contact your local fire department for a courtesy review.