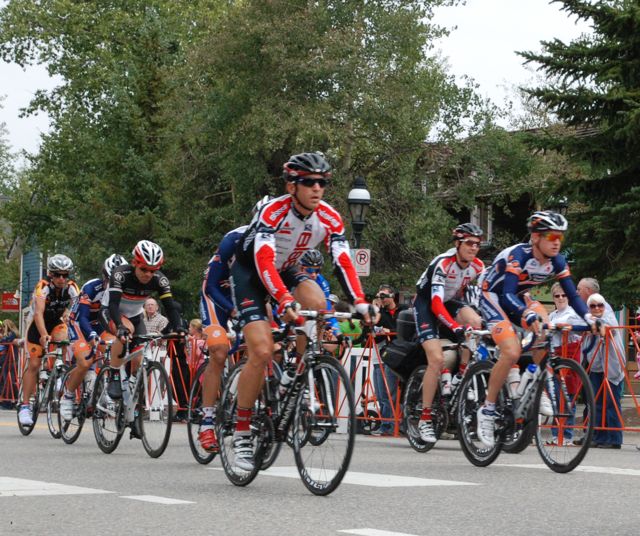 COPPER MOUNTAIN — The Colorado high country will be humming with world-class cycling action again this coming August, as some of the world's best racers converge for the 2013 edition of the USA Pro Cycling Challenge. And even though Copper Mountain is not directly along the route, our Copper Colorado Condos could be the ideal lodging spot as a base camp for checking out several of the stages nearby.
Stage 2 (Aug. 20) of the seven-day race will bring riders across Independence Pass from Aspen to Breckenridge, just a 20-minute drive from Copper Mountain. Of course, many race spectators enjoy watching the peleton from the saddles of their own bikes, and if you're staying at Copper, you can connect with the rest of Summit County's recpath system to get a spot along the race route.
The next day, (Aug. 21) racers will head out of Breckenridge, over Swan Mountain Road and then along Highway 9 north through the Lower Blue Valley on the way to Steamboat Springs. From Copper Mountain, a short drive along I-70 takes you to Highway 9 in Silverthorne, where you can get a good look at the speeding cyclists against the stunning backdrop of the Gore Range.
The race returns to the vicinity of Copper Mountain a couple of days later with the Stage 5 individual time trial up Vail Pass (Aug. 23). The wildly popular stage features thousands of spectators lining a narrow gauntlet along the bike path in the heart of the Colorado Rockies. From one of our Copper Mountain condos, you can reach the race route in an easy 10 minute drive up Vail Pass. Get more information on the exact route here, and follow the race on Twitter at @USAProChallenge.