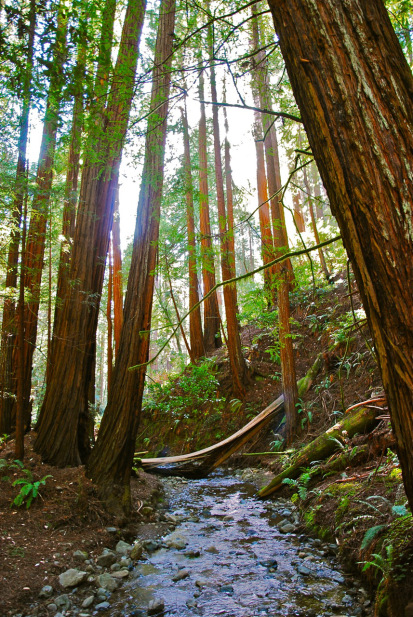 National Parks across the U.S. continue to drive tourism-based economic activity in local communities, with visitors to parks generating $29.7 billion in economic activity during 2014. Parks tourism supported nearly 277,000 jobs across the country, according to a report released today by Secretary of the Interior Sally Jewell and National Park Service Director Jonathan B. Jarvis.
"Our national parks often serve as economic engines for local communities, drawing tourists from around the world who pump money into area stores, restaurants, hotels and more," said Secretary Jewell. "At the same time, these treasured landscapes have shown they support strong public health by absorbing carbon pollution that contributes to climate change. When we invest in our parks, we're not only preserving our natural and historic sites, we're supporting strong economic growth and healthier communities."
"National parks are world-renowned for showcasing our country's vast natural beauty and cultural and historic heritage, and year after year, we are demonstrating that they are also economic engines in communities across the country," Director Jarvis said. "Understanding the economic benefit contributes to a more comprehensive understanding of the overall value of national park resources. Every tax dollar invested in the NPS returns $10 to the U.S. economy thanks to visitor spending in gateway communities around the 407 parks of the National Park System."
According to the peer-reviewed visitor spending report, national parks experienced a record-breaking 292.8 million visits in 2014. Visitation in 2014 rebounded from a 2013 decline that included a 16-day government shutdown and many park closures for repairs after Superstorm Sandy hit the Northeast in late 2012.
The re-opening of the Washington Monument – some 21 months after it was rocked by an earthquake and repaired – also added to 2014 visitation numbers. Additionally, several national parks saw record-breaking visitation in 2014, including Joshua Tree, Rocky Mountain, Grand Teton and Glacier national parks. All-time record visitation also resulted in all-time visitor spending, which jumped $1.1 billion in 2014, representing a 7.7 percent increase from 2013.
The report includes an interactive tool where users can explore current-year visitor spending, jobs, labor income and more by sector for national, state, and local economies. Users can also view yearly trend data. The interactive tool and report are available on the NPS Social Science Program webpage.
As part of preparations for the agency's 2016 Centennial celebration, the NPS is encouraging all Americans to explore their parks and public lands and discover the many meanings national parks can have, whether it's a feeling, a state of mind, or a sense of American pride. Jarvis said he's expecting visitation to rise this year and during the following Centennial year.
The carbon sequestration report released today is one of the first products developed by scientists in the Department of the Interior that meets a commitment made to develop an inventory of carbon storage on Department lands as part of the President's Priority Agenda for Enhancing the Climate Resilience of America's Natural Resources.
Information contained in the report provides a snapshot of carbon storage in parks and may be applicable for future park planning efforts. Scientists found that 78 percent of the parks studied functioned as net carbon sinks, meaning that more CO2 is stored, or sequestered, than is released. Great Smoky Mountains National Park stored the largest amount of CO2, 1.6 million metric tons, valued at $64.4 million, each year.