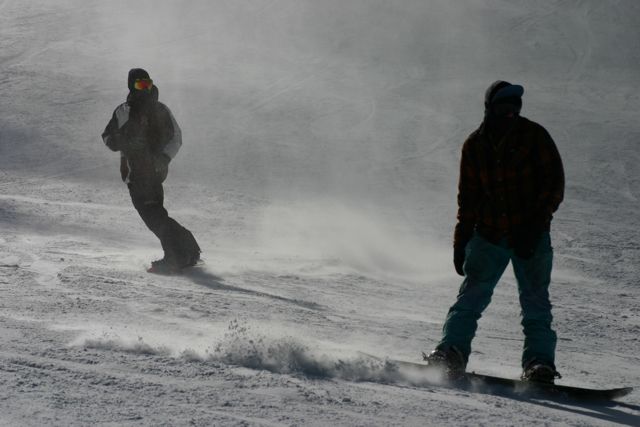 After a bit of a November thaw, with gorgeous fall days, winter is creeping back into the Copper Mountain weather forecast. According to the National Weather Service, storminess will build the second half of the week, culminating with a weather system that could drop up to 6 inches of snow across the Colorado mountains.
The strongest part of the storm is scheduled to arrive Saturday night, so Sunday morning could be the best day for freshies at Copper Mountain. Even a few inches of snow on top of a good early season base would make for some great skiing, so plan you early season Copper Mountain skiing now — check out some of the great early season Copper Mountain deals on our rentals page.
Some details from the latest forecast:
Wednesday: Clouds building, slight chance of light snow into Thursday morning
Thursday: in-between systems
Friday: Moisture building from the southwest; windy, probably not much snow
Saturday: System digs from Canada toward Colorado, increasing chance of snow into Saturday night and Sunday morning
If you want to make your own forecast, check out our handy guide to Colorado weather websites, and have a look at our seasonal month-by-month guide to Copper Mountain weather.
The early part of next week promises a return to calmer weather with a warmup, so if you can extend your weekend stay, enjoy the crowd-free slopes at one of our ski-in, ski-out condos at Copper Mountain.
Around the rest of Summit County, all four ski areas are now open, with several hundred acres of terrain available. Winter Park is also opening this week and Aspen is planning to open early, at least for some bonus weekends, thanks to good early season snow.
Follow Copper Condos on Twitter for more updates and visit our Facebook page just for fun!