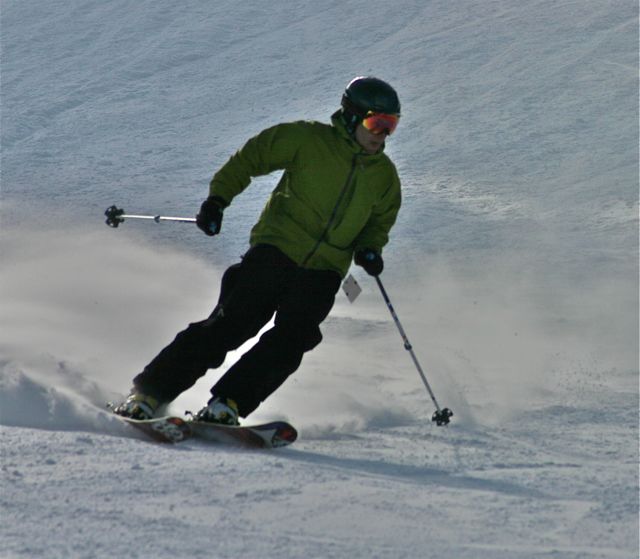 Skier visits in the Rocky Mountain region surged upward 6.4 percent from last winter, but resorts in the Far West took a big hit as drought gripped the region for much of the ski season, according to the National Ski Areas Association. The ski industry trade group this week released more details on regional visitation numbers, and the weather — as always — turned out to be the key driver for resorts.
Copper Mountain is privately owned and doesn't report skier visits publicly, but visits to the resort have fluctuated by about 10 percent around the 1 million per year mark, similar to Winter Park and Steamboat Springs.
For the season, the NSAA estimated 56.2 million skier and snowboarder visits, just shy of the industry's 10-year average down 1.3 percent from last year. During the last 10 years, visits have fluctuated by as many as 10 million visits, from the record high of 60.5 million in the stellar 2010-2011 season to a low of 51 million just a year later in the drought=plagued 2011-2012 season.
"With the drought and a rough start to the season in the Far West, an abundance of cold and snow in the East and Midwest, and near-perfect conditions in many parts of the Rocky Mountains, it's hard to imagine a more complicated weather pattern over the course of one season," said Michael Berry, NSAA president.
Most of the country had a positive season, with the four resort regions from the Rockies to the Atlantic posting gains relative to last season and 10-season averages. Good snowfall contributed to increased visits in the Southeast (15 percent), Rocky Mountains (6.4 percent), Midwest (4.1 percent), and Northeast (0.6 percent)—collectively a 5.3 percent increase over last season and their third-best season in 36 years of available estimates.
By contrast the Pacific Northwest and Pacific Southwest had very low snowfall well into the season, enough to drive a 27.7 percent decline in visits: a 27.5 percent drop for the Pacific Northwest and a 27.8 percent drop for the Pacific Southwest, reducing visitation to the second lowest level in 36 years.
In a press release the trade group said that, if the West Coast had experienced an average amount of skier visits, nationally the ski industry would have been close to another record season.