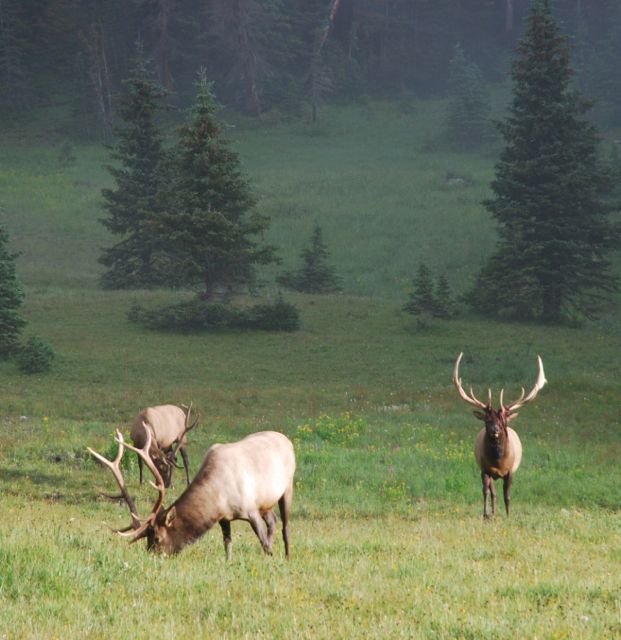 It'll cost you just a bit more to camp in the backcountry of Rocky Mountain National Park this summer, as the park service has upped the permit fee for 420 to $26 per trip. The permit fee was established 1995 and last raised in 2005. Park officials say the money is needed to administer the backcountry program, including costs of a computerized permit and reservation system.
Permits for backcountry camping are an integral part of a program that rations and distributes use throughout the park's backcountry, intended to minimize impacts to resources, help provide a quality experience, and ensure that sites are available for those able to plan ahead and reserve a permit in advance. While an overnight permit is required for backcountry camping year-round, the fee for obtaining the permit only applies for camping that occurs during the months of May through October when demand typically exceeds availability in many areas of the park's backcountry.
The six dollar increase for the non-refundable permit becomes effective March 1, 2015, for anyone making advance reservations or after May 1, for those obtaining a permit over the counter at one of the park's Backcountry Offices.
The backcountry permit fee is based on cost recovery and all the revenue goes back into running tghe program, In a separate proposal, RMNP wants to change in its current recreational use fees for entrance and developed campgrounds. A public comment period followed and the proposal is still under review. A decision on those recreational use fees is expected late winter or early spring.
"Rocky Mountain National Park retains one hundred percent of the administrative fees charged for backcountry camping permits," said According to RMNP Superintendent Vaughn Baker. "In addition to providing the opportunity to reserve and secure campsites in advance, funds recovered through the permit fee allow for staff to provide trip planning advice and information for a safe and enjoyable trip into the wilderness. Requirements for food storage necessary to protect bears and other wildlife, mountain weather, hazards, and Leave No Trace ethics are among the information received during the permitting process. Fees that we charge enable us to provide these services."
For further information about Rocky Mountain National Park please call the park's Information Office at (970) 586-1206.