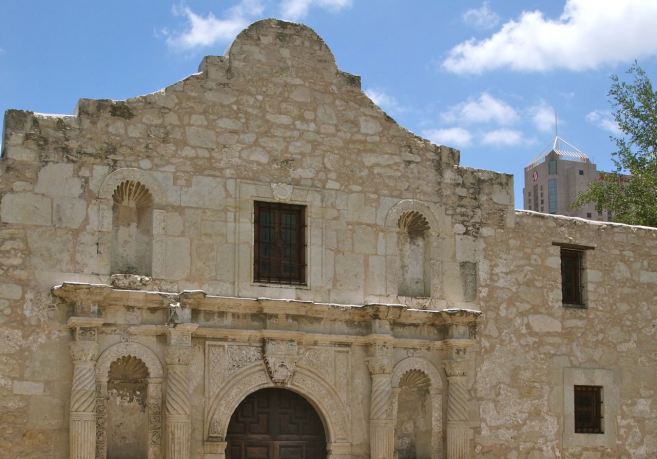 The U.S. has a new World Heritage site, as UNESCO this week formally approved the designation of the San Antonio Missions — including the Alamo — as a new addition to the list after a nine-year campaign. It's the first new site to be named in the U.S. since 1995, when the Waterton-Glacier International Peace Park was added.
The global organization meets each year to consider world heritage status for landmarks that have global cultural and natural significance. Other sites in the U.S. include Independence Hall in Philadelphia, and Mesa Verde National Park in Colorado. You can see the full list of 23 U.S. World Heritage sites here.
The San Antonio missions are set along of the San Antonio River basin in southern Texas. The site includes architectural and archaeological structures, farmlands, residencies, churches and granaries, as well as water distribution systems.
The complexes were built by Franciscan missionaries in the 18th century and illustrate the Spanish Crown's efforts to colonize, evangelize and defend the northern frontier of New Spain. The San Antonio Missions are also an example of the interweaving of Spanish and Coahuiltecan cultures, illustrated by a variety of features, including the decorative elements of churches, which combine Catholic symbols with indigenous designs inspired by nature.
"World Heritage Sites represent an incredible opportunity for the United States to tell the world the whole story of America and the remarkable diversity of our people and beauty of our land," said Interior Secretary Sally Jewell. "The San Antonio Missions represents a vital part of our nation's Latino heritage and the contributions of Latinos to the building of our country."
Jewell credited former Secretary Ken Salazar, who visited San Antonio Missions in July 2012 to announce the department's intention to move forward with the nomination, for playing a key role in making the designation possible.
UNESCO's World Heritage committee has been meeting in Bonn, Germany the past few days and added several other new sites around the world. You can see of this year's newly named World Heritage site here.