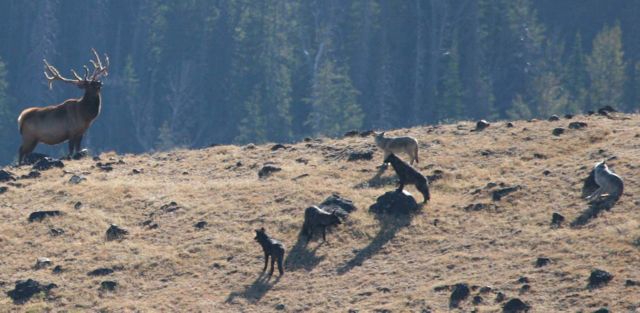 If you're not happy about Yellowstone National Park's proposal to start charging backcountry fees, you still have some time to make your feelings known. The park service has extended the comment period on its plan to raise many fees at the park and will also enable people to comment online.
Yellowstone fees haven't been changed since 2006. Starting next year, the park wants to offer a 3-day Yellowstone only pass for $30. A 7-day pass good for both Yellowstone and Grand Teton National Parks would be available for $50. An annual pass to Yellowstone only will be $60.
The fees for overnight backcountry permits are intended to help the park recover costs associated with operating the park's backcountry program. The park recently held public open houses in Cody, Jackson, and Bozeman help individuals learn more about the proposed fee changes. More information on the fee proposals and an electronic form to submit comments on the proposal are available on the National Park Service's Planning, Environment and Public Comment (PEPC) Web site at http://parkplanning.nps.gov/fees.
Comments may also be hand-delivered during normal business hours to the mailroom in the park's Administration Building in Mammoth Hot Springs, Wyoming, or mailed to: Management Assistant Office, Attn: Entrance Fee Proposal, P.O. Box 168, Yellowstone National Park, WY, 82190. Comments will not be accepted by fax, e-mail, or in any other way than those specified above.