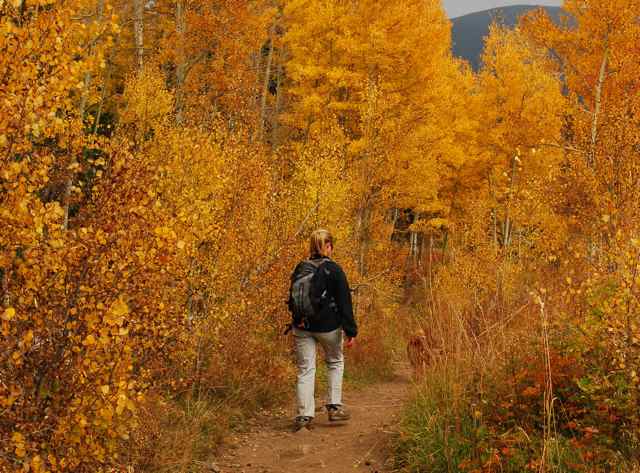 The U.S. enjoys a public lands heritage that's unique in the world, with free access to vast tracts of spectacular landscapes, rich with wildlife and scenery. But the only way that can work in the long run is with a well-developed public stewardship ethic. This summer, Coloradans can get their feet muddy and hands dirty by joining in one of more than 50 volunteer projects aimed at protecting forests from wildfires, building a wilderness trails or repairing flood-damaged parks along the Front Range.
These are just a few of the stewardship opportunities offered by Volunteers for Outdoor Colorado (VOC) in 2015, between April and October. Opportunities are available for thousands of volunteers of all ages, skill levels, and interests, in locations across the state. A complete calendar of opportunities to get involved is at www.voc.org/volunteer.
"For those wanting to explore, protect, or preserve Colorado's natural spaces, VOC offers a wide range of outdoor volunteer opportunities for people to make meaningful contributions in their communities," said Ann Baker Easley, Volunteers for Outdoor Colorado Executive Director. "Our volunteer projects are a terrific way to help care for Colorado's outdoors so that people can enjoy them now and for generations to come; not to mention discover some of our state's most stunning locations and get great exercise while doing so."
VOC's 2015 calendar of volunteer opportunities offers something for everyone, including families and youth, corporate employees, young professionals, community groups, outdoor recreationalists, and backcountry enthusiasts. Many opportunities offer free camping, meals, and entertainment. VOC volunteer opportunities are open to the public, and no experience or training is necessary. Those interested in volunteering can explore and register for available opportunities via VOC's volunteer project calendar at www.voc.org/volunteer or call 303-715-1010 to request a calendar be sent in the mail.