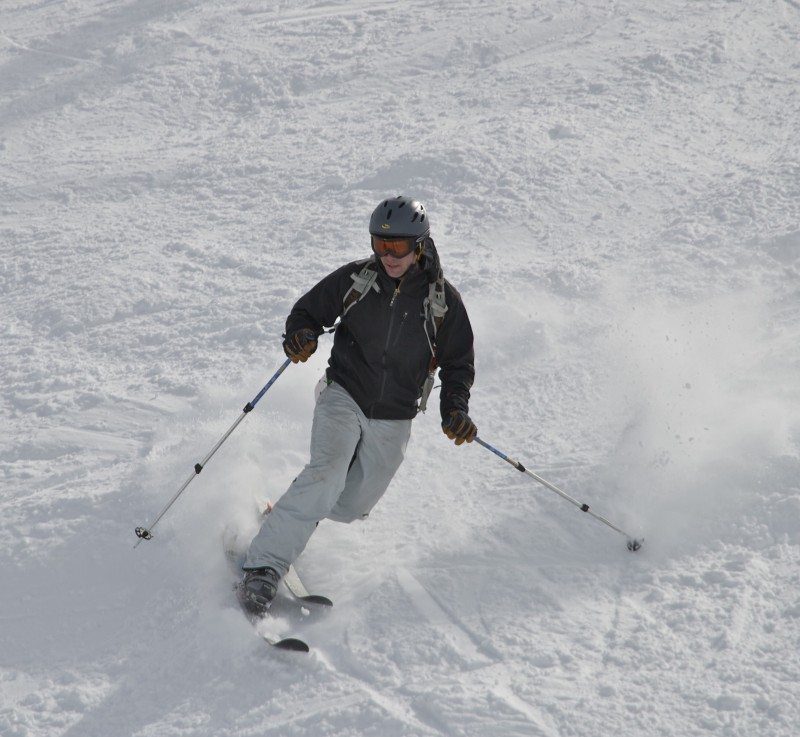 With backcountry skiing representing one of the strongest growth categories in snow sports, retailers and manufacturers are teaming up to develop a consistent education effort on backcountry-related access, benefits and risks.
In late October, an 18-member committee formed under the auspices of SnowSports Industries America met in Denver to try and fine-tune that message, deciding, among other things, to create a "backcountry code" to complement the well-known skier safety code.
"We brought key stakeholders together to determine how to take advantage of the real and growing interest in the backcountry," said David Ingemie, SIA president. "Together we were able to consider ways that companies and organizations invested in backcountry participation can collaborate to streamline the way we communicate about the backcountry to retailers and consumers."
"The SIA Backcountry Committee had another productive meeting as we work toward growing the backcountry market and identifying opportunities for the brands and retailers in that space. It is an impressive group of individuals collaborating to advance something we strongly believe in both professionally and personally," said Drew Saunders of Dynafit.
Committee members split into groups for breakout sessions focusing on education, communication, policy and access, then presented the session findings to the entire committee. Based on the day's meetings, the Backcountry Committee has decided to:
Create comprehensive backcountry education materials for retailers and consumers using awareness organizations' already well-established body of information
Distribute backcountry information through Snowsports.org to retailers to ensure they have adequate tools and background to educate consumers buying entry-level backcountry equipment
Provide consumer-focused backcountry resources through Snowlink.com
Create a "Backcountry Code" to compliment the well-known "Skier's Code"
"The SIA Backcountry Committee has been an amazing experience over the years. I'm proud to be involved. I just can't say enough about the importance of practical protocol and education. Education is really growing and SIA is playing a huge role in it," commented Dean Cummings of H2O Guides.

This is the third meeting of the Backcountry Committee, which was originally formed as a task force in 2012. Based on the committee's suggestions, SIA published the Backcountry Retail Kit, created a curated view of backcountry for SIA Snow Show attendees, and hosts the Backcountry Experience - an area at the SIA Snow Show that uses educational seminars and panel discussions to examine consumer experiences and the state of the category.