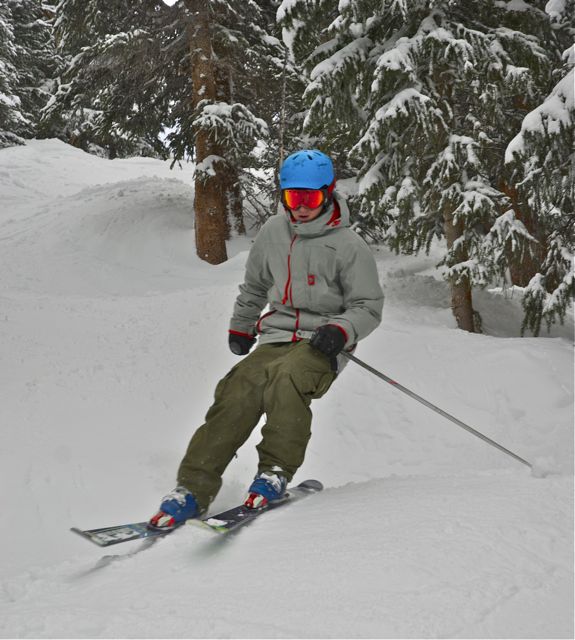 By nature, the ski industry has always been an up and down biz, right? For us skiers, that's what it's all about; getting up the mountain and finding that perfect line. For ski industry leaders, those ups and downs translate into a seasonal tally, estimated this year at 56.2 million skier visits by the NSAA Kottke End of Season Survey.
The National Ski Areas Association is holding its annual convention and trade show in Savannah, Ga. this week, and along with Olympian celebrations, galas and receptions, analysts discussed the preliminary total in one of the first big sessions. The figure reflects a 1.3 percent drop from last year's 56.9 million skier visits — encouraging results given the tough conditions on the West Coast this year. said Dave Belin of RRC Associates.
The ski industry this year has also won permission to significantly expand developed summer recreation on public lands under resort permits from the U.S. Forest Service. Some resorts like Breckenridge and Vail have already submitted extensive master plans for summer attractions like rope and ladder based forest canopy tours, along with ziplines and more trails for bikes.
Parts of the northern Rockies saw record and near record snow all season long, but the far West was snow-starved, cutting visits in high-stakes California, where they have much more to worry about than skier visits. Get more info on the trade show by following the NSAA Twitter feed.
So far, this season, some Colorado resorts were on near-record pace, and statwide totals came in well ahead of last year's at mid-season. The season's not over yet. A-Basin currently is reporting mid-winter conditions and will be open several more weeks, with special events and unmatched spring skiing.