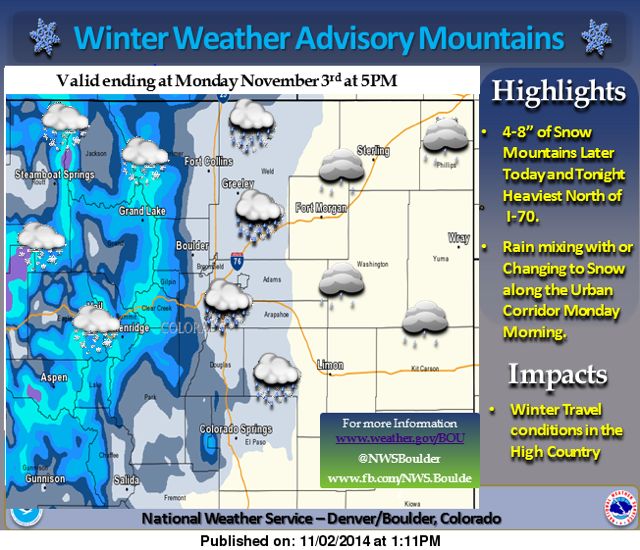 October may have ended with balmy weather in the Colorado mountains, but the early days of November ushered in a big change, with 4 to 8 inches of snow expected across parts of the high country. As of Sunday (Nov. 2), winter storm warnings and advisories were in effect for the mountains just west of Copper Mountain. Summit County resorts, including Copper, should see the best accumulations Sunday night.
A northwest flow could keep showers going across the north-central mountains through Monday, and temperatures should stay cool enough for snowmaking throughout the week, enabling Copper to cover some runs with snow in time for the rescheduled Nov. 7 opening day.
Keystone has also rescheduled its opening day for Nov. 7 as unusually warm weather stymied snowmaking. For the month, the average daily low temperature at the official National Weather Service station in Dillon ran about 4 degrees above the norm.
Beyond mid-week, daytime highs are forecast to once again start climbing into the 50s, though nights should remain seasonably cold. No other major storms are in the forecast for the next couple of weeks, but November weather is notoriously fickle, so keep checking back for updates, or follow on Twitter to find new blog posts in our feed.