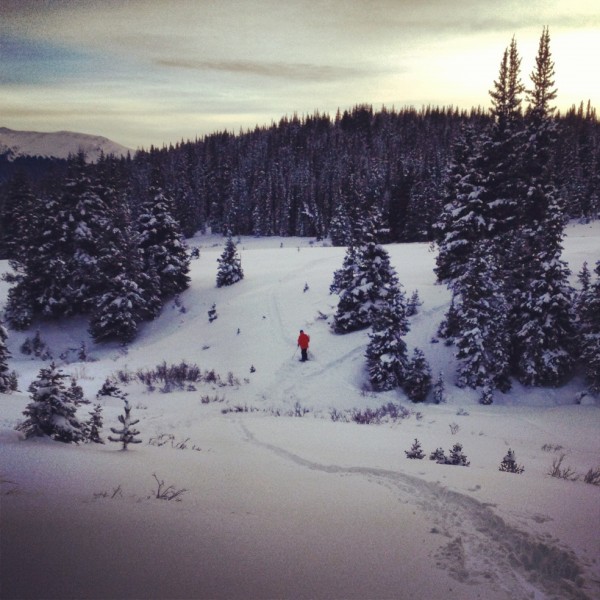 Many Copper Mountain fans know that, along with great lift-served skiing, the resort is also the starting point for treks to Janet's Cabin, a 14-person backcountry hut accessible via a 5.5-mile trail starting at Union Creek.
Janet's Cabin, built in 1990, was the first backcountry hut in the area, but now the nonprofit Summit Huts Association is planning to build a new backcountry shelter near Breckenridge, helping the organization move closer to its goal of encircling Summit County with a network of cabins, each within a day's ski of the next.
The White River National Forest has release a draft environmental study for the proposed Weber Gulch, with a public review of the document set for Aug. 22 (5:30 p.m. to 7:30 p.m) at the Breckenridge ice rink.
The planned hut would provide accommodations for about 16 people, at between 1,400 and 2,000 square feet. The Weber Gulch hut would be on the flanks of Baldy Mountain would complement existing shelters: Francie's Cabin, Janet's Cabin and the Section House, near Boreas Pass. The nonprofit organization has seen huge growth in visits in recent years. prime season weekends at the popular huts are often booked solid many months in advance.
The planned hut on Baldy, at about 11,500 feet elevation, would offer quality skiing in north-facing tree areas, away from popular day-use areas. The site was also chosen because it offers a non-motorized access route that doesn't conflict with use of private property in the area, and because it enables a true hut-to-hut experience with the Section House.
Construction could cost between $1 and $2 million. Ultimately, the size of the hut will be at least partly a function of what it takes to make the hut fiscally viable, Summit Huts officials said.
For more information on other backcountry huts in the Summit-Vail-Aspen area, visit the 10th Mountain Division Hut Association website. Information on huts around the rest of the state is online here.