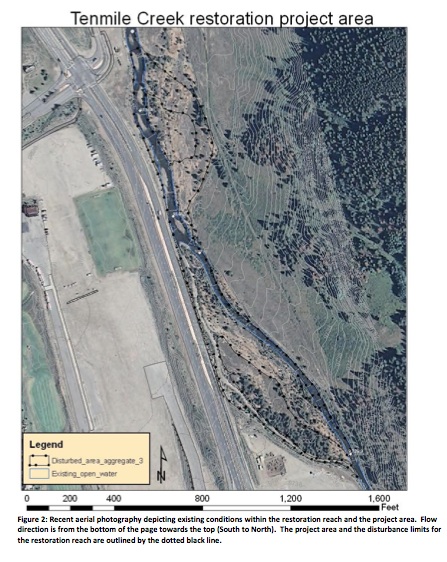 If you see bulldozers in Tenmile Creek near Copper Mountain the next few weeks, don't be alarmed. In partnership with local groups, the U.S. Forest Service is leading a project to restore a stretch of the stream that's been seriously degraded by more than 100 years of human manipulation, including mining, logging, historic railroad building and highway construction.
As a result of those activities, the stream no longer follows a natural, meandering path through the lower part of the valley, and that means it's lost a lot of its vital ecosystem functions over the years, including good habitat for aquatic bugs and trout, and wetlands that can help attenuate flooding.
Historic records show that, at one time, there were two competing railroad lines operating tracks on either side of the stream, which kept it flowing within narrow confines instead of spreading out into braids and wetlands.
Many of the upstream tributary valleys were explored for precious metals, including the Climax molybdenum mine. All those activities washed tremendous amounts of sediment downstream, essentially smothering the lower reach of Ten Mile Creek.
The project area is along the reach upstream of the Copper Conoco gas station, extending for about half a mile along Highway 91 toward Fremont Pass.
The restoration objectives include:
Re-create desirable stream and floodplain characteristics believed to have existed
before early mining practices
Create a stream channel with morphology resembling reference conditions for a stream in a broad sub-alpine valley
Convey water and sediment delivered from upstream without major channel change
Allow periodic flooding sufficient to support vigorous wetland and riparian habitat
Improve habitat for fish and other aquatic species
Reduce direct discharge of highway runoff into Ten Mile Creek
Already, seeds gathered from along the stream have been growing in a nursery, so that when the earth-moving is done, the area can be replanted with native vegetation.